Herpes simplex virus 1
Herpes simplex virus (HSV-1) is a DNA virus that infects humans, establishing a life-long latent infection within sensory nerves. Like all members of the Herpesviridae family, HSV-1 can periodically reactivate causing new episodes of disease (e.g. coldsores). Whilst in most cases this is not serious, reactivation in people with impaired immune systems can be severe and even life threatening.
CVR researchers are investigating factors controlling the life-cycle of this virus, from latency to activation, and how it interacts with (and avoids) the human antiviral defences.
Contact: Chris Boutell
[Top]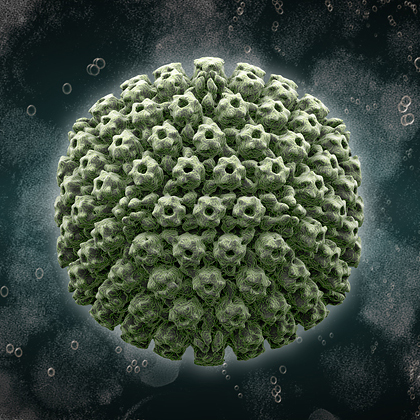 Structure of HSV-1 capsid, solved by cryomicroscopy and 3D reconstruction