Human cytomegalovirus
Human cytomegalovirus (HCMV) is one of nine herpesviruses known to infect humans. Infection is not obvious, but poses a serious risk to people who have immature or impaired immune systems - it is the major viral cause of birth defects, and is a leading cause of illness in transplant patients. Infection may also be involved with chronic conditions, including chronic allograft rejection, atherosclerosis and immuno-senescence. Given the threat in these settings, there is a need for new antiviral drugs and a vaccine.
Research in the CVR focuses on the genomics of HCMV during clinical infections, in particular characterising viral genes and relating their diversity to HCMV infectivity and ability to cause disease. Work also extends to the genomics of other herpesviruses of medical or veterinary importance.
Contact: Andrew Davison
[Top]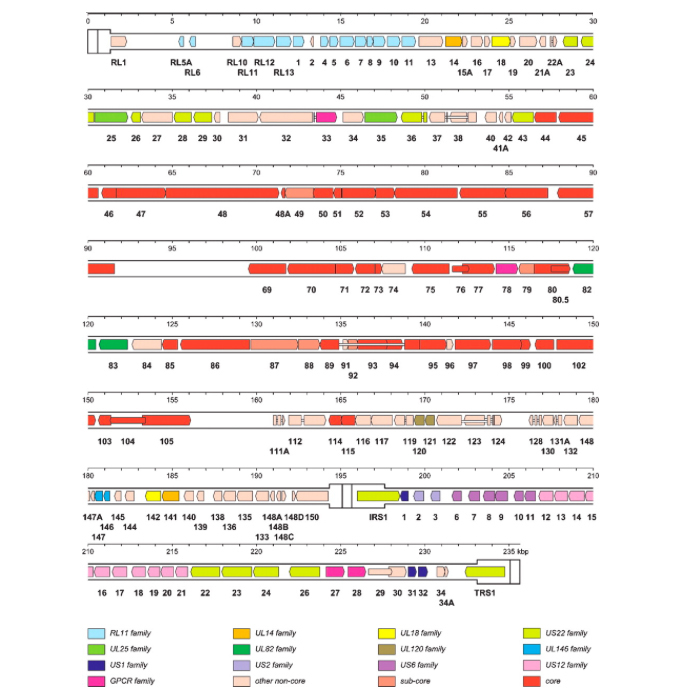 Genetic map of HCMV strain 'Merlin', which has the largest genome (236 kbp) of all known human viruses. Characterisation of HCMV has helped pave the way to new HCMV disease diagnostics.