Bluetongue virus
Bluetongue is one of the major infectious diseases of ruminants (cattle, sheep, deer etc) and is caused by bluetongue virus (BTV). BTV is an arthropod-borne virus (arbovirus) in the Reoviridae family, and is transmitted from infected to uninfected mammalian hosts by Culicoides biting midges. There are at least 26 BTV serotype strains (BTV-1 to BTV-26) circulating worldwide.
BTV infection in mammalian hosts ranges from non-apparent to severe clinical symptoms, which are generally associated with damage to small blood vessels.
Research in the CVR focuses on understanding virus and host factors affecting the clinical outcome of this disease.
Contact: Massimo Palmarini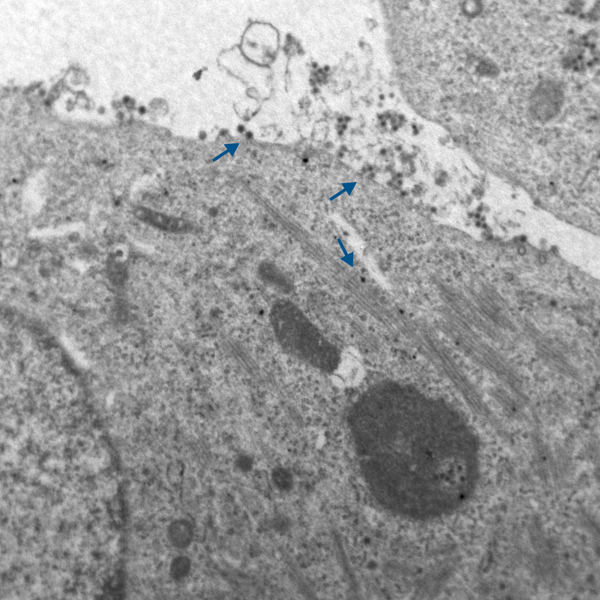 Electronmicrograph of bluetongue virus