Clare Marsden
Clare Marsden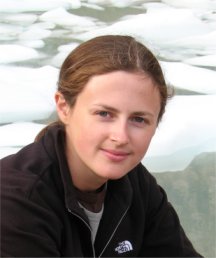 Academic History
Academic History
2006 - 2009 PhD, University of Glasgow
2001 - 2005 BSc, University of Edinburgh
Research Interests
Research Interests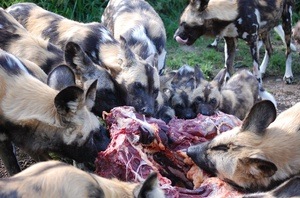 My current research interests are associated with conservation genetics, specifically assessment of adaptive genetic variation. However, I have always been very interested in cooperatively breeding species, particularly canids, and I have previously conducted field research on African wild dogs, Black backed jackals, and the Ethiopian wolf lonewolfproject.org.uk
PhD Research: MHC and fitness in African wild dogs
My PhD is investigating genes in the major histocompability complex (MHC) in African wild dogs. Within this PhD I aim to address three questions related to the MHC in both free ranging and captive African wild dogs:
1) How is MHC variation is distributed across wild dog populations and are these adaptive immune genes are being conserved?
2) Is vaccination more effective in individuals with more diverse MHC genes?
3) Is MHC involved in mate choice in wild dogs?
Publications
Publications
Marsden, C. D., B. K. Mable, R. Woodroffe, G. S. A. Rasmussen, S. Cleaveland, J. W. McNutt, M. Emmanuel, R. Thomas, and L. J. Kennedy. (2009) Highly endangered African wild dogs (Lycaon pictus) lack variation at the major histocompatibility complex. J Hered 100:S54-65.
Busby, G.B,J, Busby, J.S.E, Grant, J., Hoolahan, R.A., Marsden, C.D. (2006) Lone Wolf Project Final Report: An expedition to the Simien Mountains, 29th June to 12th September 2005. Unpublished expedition report.
Marsden, C.D. (2006) Combining chemistry, bioassay and biotic data to investigate the invertebrate decline in the Bourne Rivulet. Unpublished report.