Researcher Spotlight: Dr Daniel Streicker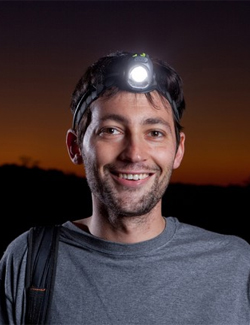 Dr Daniel Streicker is a Wellcome Trust/Royal Society Sir Henry Dale Fellow at the University of Glasgow. His research looks at the way that pathogens are transmitted between species, with a hope that a better understanding of the ecological and evolutionary factors will allow us to prevent disease spread in future. Daniel has spent time in Peru investigating the frequency that vampire bats spread rabies to humans and livestock – and not managed to escape their bites!
Here he shares his passion for his work, and some great advice from his former lab…
Continue reading at the Wellcome Trust blog.
---
First published: 17 February 2015