Pioneer honour for Prof Peter Kennedy
‌Professor Peter GE Kennedy CBE, FMedSci, FRSE , honorary senior research fellow in the Institute of Infection, Immunity and Inflammation, and who held the Burton Chair of Neurology at Glasgow University for 29 years from 1987-2016, has been elected to receive the Pioneer in NeuroVirology Award.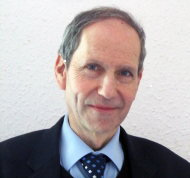 The award is presented by the International Society for NeuroVirology (ISNV) in recognition of outstanding individual achievement in the field of Neurovirology.
The Pioneer Award is the premier and highest honour for research that the ISNV can bestow on a scientist working in this field, and each International Symposium on NeuroVirology honours a worthy recipient of this award. Pioneers in NeuroVirology have been recognized by the ISNV since 1999. and have included several scientists of great distinction. Professor Kennedy is the first UK scientist to be recognised with this honour and was presented with it at an awards banquet on April 13 2018 at the I5th ISNV International Symposium in Chicago, USA
Professor Kennedy has been researching viral infections of the nervous system for more than 30 years and has a particular interest in herpes simplex virus and Varicella-Zoster virus infections in both man in the form of viral encephalitis and experimental model systems both in vitro and in vivo. He has also carried out groundbreaking research into Human African trypanosomiasis (sleeping sickness) for many years in close association with the University's Veterinary School where he is now primarily based and continues to carry out both Neurovirology and trypanosomiasis research with colleagues in his laboratories there.
---
First published: 16 April 2018