£3.75 M Wellcome Trust Institutional Strategic Support Fund awarded to UofG
The University of Glasgow has been awarded a third Wellcome Trust Institutional Strategic Support Fund (ISSF), worth £3.75 million over 5 years. The University provides matched funding. ISSF enables the University to invest strategically to support talented researchers and create the environments they need to do world-leading research.
The new award, led by Professor Dame Anna Dominiczak, Vice-principal and Head of the College of Medical, Veterinary and Life Sciences, will focus on six priority areas: early career researchers, interdisciplinary research, public engagement, equality and diversity, translational research, and inter-institutional interactions.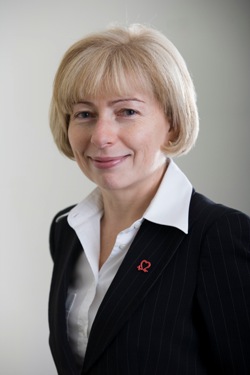 ‌
Prof. Dame Dominiczak said: "I am immensely proud that the university has once again been granted a substantial award from the Wellcome Trust's ISSF scheme. With this funding we will continue to bring forward areas of strategic importance across biomedical sciences and public health, and promote collaborations with social sciences and medical humanities.
"For this third tranche of funding there will be an increased emphasis on interdisciplinary working that pools the strengths and expertise of different research areas and academic institutions. Our multi-disciplinary Glasgow Polyomics facility is ideally placed to administer the various strands of this fund, which includes a number of superb development opportunities for staff and students. The extension of the funding period to five years creates a great opportunity to embed sustainable change throughout our University."
There will be a number of funding schemes available for researchers across the University provided by this award, including pump-priming grants for interdisciplinary projects and early career researchers, funds for researchers returning from a career break, student summer laboratory internships, secondments, and medical humanities scholarships.
---
ali.howard@glasgow.ac.uk or elizabeth.mcmeekin@glasgow.ac.uk // 0141 330 6557/4831
First published: 28 October 2016