Former student Jackie Wylie appointed Artistic Director of National Theatre Scotland
Former student Jackie Wylie appointed Artistic Director of National Theatre Scotland
Issued: Wed, 26 Oct 2016 13:12:00 BST
Jackie Wylie, former artistic director of the Arches and graduate from the University of Glasgow, has been appointed the new artistic director of the National Theatre of Scotland.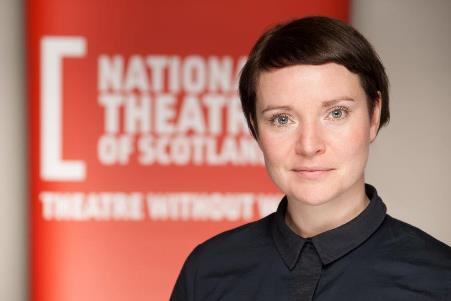 Edinburgh-born Wylie studied at the University of Glasgow, gaining a first-class degree in Theatre, Film and Television Studies in 2001. During her final year, she was the recipient, with peer Megan Barker, of the Alasdair Cameron Award.
Commenting on her new appointment, Professor Dee Heddon, James Arnott Chair of Drama at the University of Glasgow, said: "I am absolutely delighted that Jackie Wylie has been appointed as Artistic Director of the National Theatre of Scotland.
"Her vision for theatre and performance is bold and progressive and her support for nurturing talent is unsurpassed. Jackie has been an enthusiastic ally of and contributor to our Theatre Studies programmes at the University of Glasgow. As one of our graduates, we are all immensely proud of her achievement."
As Artistic Director of The Arches, Jackie's key priority was to support emerging theatre makers. These included many graduates from Theatre Studies, such as Kieran Hurley and Rob Drummond. More recently, Jackie has been pivotal to the Masters Programme, Theatre Practices, acting as mentor and advisor to students and staff alike.
---
More information contact: Jane Chilton, Communications Office, 0141 330 3535 / Jane.Chilton@glasgow.ac.uk