Tenth Annual Glasgow Science Festival Ready to Launch
Glasgow Science Festival launches across the city on Thursday, with a host of events to inspire all ages about science, from the ever popular Science Sunday day at the University of Glasgow to exhibitions, stand-up comedy to family fun days.
Hosted by the University of Glasgow many events in this year's themed Glasgow Innovates festival are linked to recent breakthroughs in science, including the detection of gravitational waves which was announced in February this year, giving astronomers a whole new way of hearing the universe.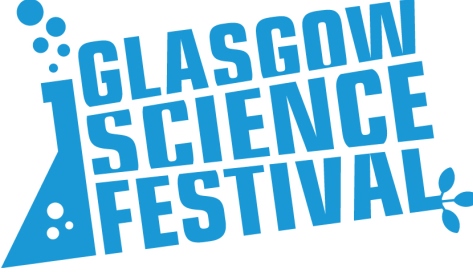 ‌‌
Making Waves: Listening to Einstein's Universe on June 10 will bring together the University of Glasgow scientists involved in the discovery and include a live link-up with the LIGO Livingston Observatory in Louisiana, where the first detection was made.
A new event just announced will explore the mosquito-borne Zika virus, the subject of an ongoing epidemic in Brazil. This event on June 15 will link to the recent discovery of handwritten notes by Professor Alexander Haddow, a Glasgow scientist whose expeditions led to the original discovery of the virus.
Should cannabis be legalised? Will robots take over the world? Can drug doping in sport ever be controlled? Interactive debates, talks and films will shed a light on controversial issues, with experts sharing their views on the role of science in society.
This year marks the tenth anniversary of the festival which was co-founded in 2006 by marine biologist Dr Deborah McNeill and physicist Dr Rebecca Crawford.
Dr McNeill said: "During my time at university, I found that there were lots of scientists doing incredible research that nobody knew about. Over the past decade, Glasgow Science Festival has given these scientists a place to share their fascinating stories of discovery with the public, connecting Glaswegians with the cutting-edge research happening right here in the city.
"This year, our Glasgow Innovates themed programme will highlight Glasgow's rich heritage and bright future as a city of innovation, linking with Scotland's Year of Innovation, Architecture and Design. Whether it's the ground-breaking detection of gravitational waves or the original discovery of the Zika virus, Glasgow scientists continue to lead the way on the world stage."
Coinciding with UK astronaut Tim Peake's return from space, the opening night of the festival on Thursday (June 9) will feature Cosmic Cabaret: Peake into Space at The Admiral Bar. This experimental evening of science-meets-art will feature poetry, music and comedy performances, inspired by real-life astronomy research, with funding from the Institute of Physics.
Comedian Gemma Flynn said: "I had such a great time meeting some truly brilliant researchers and I can't wait to make some jokes about their work which lucky for me had a lot to do with drilling and vibrations and tonnes of other fun innuendos. I think audience members will be just as impressed as I was with the amazing research happening in this area right now."
The Glasgow Innovates event series, funded by EventScotland, will showcase how Glasgow innovations are changing lives. The series includes the exhibition of the same name in the Kelvingrove Art Gallery and Museum. Exhibit highlights include the Empowerment Pants social enterprise which funds self-confidence training for disadvantaged women and the development of music therapy for dementia.
Hungry scientists will appreciate the Cheesy Science Chewtorial at Siempre Bicycle Café on June 10, which will delve into the biology and chemistry of this complex foodstuff with delicious samples.
The festival's popular film programme is back with outdoor screenings of Spielberg classics Jurassic Park (June 17) and E.T. the Extra-Terrestrial (June 18), award-winning drama Patrick's Day (June 13) and nuclear waste documentary Into Eternity (June 16).
It wouldn't be a birthday without cake so The Big Birthday Science Bake Off will invite the public to enter their best science-themed cakes in a special competition hosted at the University of Glasgow on June 19. The public have also been invited to help decorate the festival by sending in their best science-themed bunting.
The Science Sunday Big Birthday Bash on June 19 will be packed with free, fun, interactive science at the University of Glasgow for all ages.
With over 60 free events for adults, families and schools, this year's Glasgow Science Festival will be accessible to as wide an audience as possible.
For the full programme and booking, visit http://www.glasgowsciencefestival.org.uk
---
First published: 6 June 2016