National Centre for Resilience to be located at University's Dumfries campus
The National Centre for Resilience – a dedicated new facility that will enhance Scotland's resilience capability to combat natural hazards – is to be located in the University's School of Interdisciplinary Studies on the Crichton campus in Dumfries.
The NCR is a collaborative partnership set up to deliver a hub bringing together expertise in research, training, data management and impact forecasting to inform and enhance emergency planning in Scotland.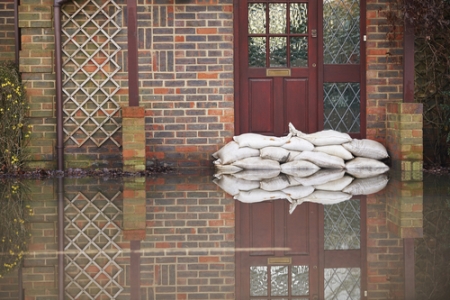 The Minister for Environment, Climate Change and Land Reform, Dr Aileen McLeod, will attend the formal launch of the centre, which will be located in Maxwell House, on Monday, March 21.
Whilst setting up the centre, resilience officials have been working on a number of areas, including how to make the best provision of care for vulnerable people during weather-related emergencies; improved forecasting capabilities; resilience research and a training scoping study; and a tool to develop and maintain community resilience before, during and after flooding events.
A spokesperson for the Scottish Government, which is funding the NCR, said the University of Glasgow had been chosen to host the centre as it "already has a proven track record of delivering in a multi-institutional and collaborative environment".
Dr Carol Hill, Head of the University of Glasgow's School of Interdisciplinary Studies and Director of the Crichton Institute, said: "We at the Dumfries campus of the University of Glasgow are delighted to have been awarded the contract to host this multi-disciplinary centre and to be able to play an important part in supporting national planning for resilience to natural hazards. The NCR will, I hope, become a national centre of excellence in its work to strengthen co-operation amongst academics, responders and resilience partner organisations as well as communities and individuals operating in the field of resilience."
Key projects will include the development of science notes supporting science communications and community resilience for specific hazards, starting with landslides and then including flooding and wind; and building relationships and cooperation with other resilience partners in the EU.
Longer term, new hazard forecasting tools using cutting edge science to better predict natural hazards will be developed with key partners such as the Met Office, SEPA (Scottish Environment Protection Agency) and the British Geological Survey through the Natural Hazard Partnership.
As part of this work, the Scottish Funding Council (SFC) is supporting the research element of the NCR and at least two new research posts will be created to enhance the NCR's research capacity, led by academic partners including the University of Glasgow and Edinburgh Centre for Carbon Innovation (ECCI), and based in Dumfries. The first stage of this work has begun with the mapping of resilience training and research activities to identify gaps and opportunities. This work will support resilience practitioners and innovative approaches to resilience training.
Find out more
---
Media enquiries: liz.buie@glasgow.ac.uk / 0141 330 2702
First published: 29 February 2016