Major prize for University leukaemia researcher
A University of Glasgow cancer specialist has been awarded the Scottish Cancer Foundation's inaugural prize.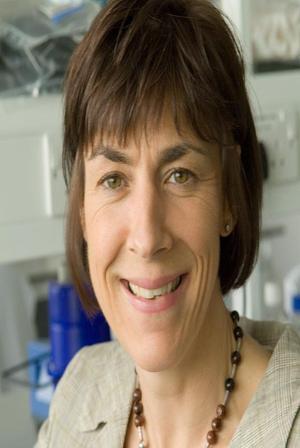 Professor Tessa Holyoake, director of the Paul O'Gorman Leukaemia Research Centre and a Professor of Experimental Haematology, was awarded the £10,000 prize and Evans/Forrest medal in recognition of her work in the understanding, treatment and cure of cancer in Scotland.
Professor Holyoake is an expert in chronic myeloid leukaemia (CML), and along with her team at the centre has been responsible for ground-breaking work on cancer stem cells. She plans to use the £10,000 prize to further the centre's world-changing work.
At the forefront of cancer science for 15 years, Professor Holyoake's research focuses on the identification and comparison of cancer stem cells with normal cells to identify potential targets for treatment. She has been involved in trial design, patient recruitment, guideline development, policy debate and audit, as well as driving development and implementation of international policy for patient management.
The Paul O'Gorman Leukaemia Research Centre is a world-leading centre for Leukaemia research and is part of the University of Glasgow's Institute of Cancer Sciences in the College of Medical Veterinary and Life Sciences. The centre was officially opened in 2008 by Dr Richard Rockefeller, the great grandson of John D Rockefeller.
---
First published: 17 November 2015