Vet students offer free healthcare to furry friends of the homeless
Homeless people in Glasgow can now seek free veterinary care for their faithful furry friends.
A group of students from the School of Veterinary Medicine at the University of Glasgow have established the Trusty Paws Clinic which will provide free services for the pets of the homeless.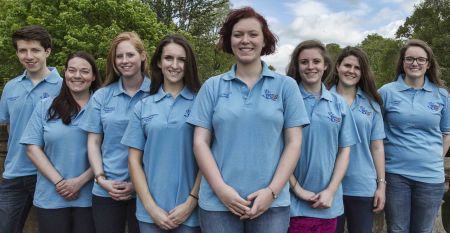 There will be a monthly drop-in clinic, starting today in the Glasgow Simon Community Drop-In Centre, which will be run by fourth-year veterinary students.
They will be able to provide free vaccinations, flea and worming treatments and microchips for dogs, as well as handing out food, clothing and bedding for the pets and their owners.
Ruby Shorrock, president and founder of the clinic, said: "Glasgow is in desperate need of a project like this as there is very little support for homeless people with dogs. There are no dog friendly hostels at all in the city.
"The clinic will provide much needed preventative care for the dogs and general aid to them both. It will also be a friendly environment for the people where they can get a warm drink, a sandwich and a friendly chat.
"The clinic will rely solely on fundraising. We will also fundraise for any dogs with major health problems so that they can be treated and be more comfortable on the streets."
Ms Shorrock added: "To many of these people their dogs are the only things willing to love them unconditionally. They provide much-needed company and are very special to their owners. Preventing the dogs from catching nasty diseases and parasites is an easy way to make sure their lives are comfortable."
The students involved in the project so far include: Stephen Lamont, Amanda Budge, Jessica Simmonds, Christine Johnson, Katie Boyd, Gemma Graham, Lucy McLeod, Spyder Lawson, Calum MacLeod, Kristin Yang and Ailidh Henderson.
More information about the clinic can be found at: www.facebook.com/trustypaws
If you would like to donate, you can do so via PayPal, by logging in and clicking on 'send payment'. Enter 'trustypaws@outlook.com' and the amount you wish to send.
---
Media enquiries: media@glasgow.ac.uk / 0141 330 3535
First published: 1 October 2014