£10m funding boost for stratified medicine research
The University of Glasgow has received £10m in new funding to support world-leading research into more effective forms of medication tailored to patients' own genetic makeup.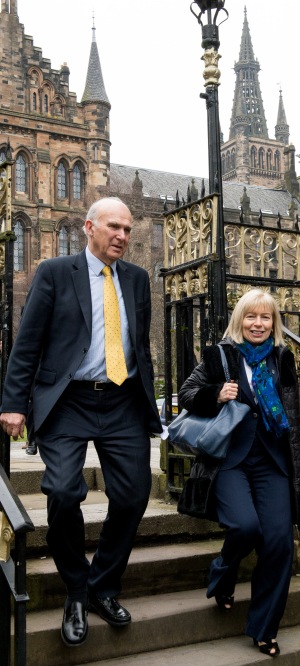 Secretary of State for Business, Innovation and Skills Dr Vince Cable MP confirmed the investment from the UK Research Partnership Investment Fund (UKRPIF) during a visit to the University today (Thursday 13 March). UKRPIF is designed to support investment in research facilities at leading higher education institutions and strengthen their contribution to economic growth.
The funding will support the development of new clinical research facilities and the installation of state-of-the-art imaging equipment at the new South Glasgow Hospitals Campus, including a 7 Tesla MRI scanner, the first of its kind to be installed in a clinical setting in the UK. Highfield 7 Tesla MRI provides high resolution anatomical imaging and dramatically improved image quality. This is particularly valuable for brain diseases including stroke and brain tumours as well as dementia and psychiatric disorders.
The Clinical Research Facility is purpose-built to support advanced clinical trials, to benefit patients including adults, adolescents and children. Researchers will find ways of predicting which treatments will be the most effective in treating chronic illnesses such as cancer, cardiovascular disease diabetes and rheumatoid arthritis, respiratory and infectious chronic diseases . This approach, known as stratified medicine, will provide patients of the future with more targeted and efficient treatment than has ever been possible before.
Professor Anna Dominiczak, Vice Principal and Head of the University's College of Medical, Veterinary and Life Sciences, said: "We're very pleased to have received this substantial award from UKRPIF, which represents a major endorsement of the clinical research skillbase in Scotland and closely follows the Scottish Government's recent announcement of £3m additional infrastructure funding for the clinical research facilities.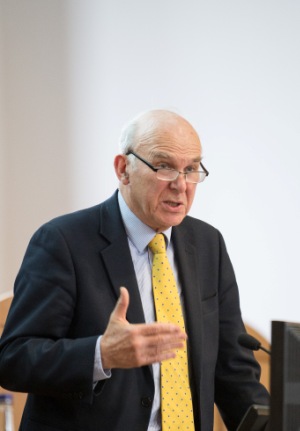 "The New South Glasgow Hospitals Campus provides a unique opportunity for Scotland to lead on stratified medicine. It has already been chosen as the location for the new Stratified Medicine Scotland Innovation Centre, which will link genomic data with high-quality patient medical information to improve the healthcare of patients. NHS Scotland's excellent patient records, combined with Scotland's poor national health record, make the country the ideal location for the development of stratified medicine approaches to tackle chronic disease."
Dr Cable said: "It's right that Government funding is being used to support world-leading research into more effective forms of medication and the development of a new clinical facility at Glasgow University. This demonstrates how academia and industry can work together to champion and reinforce the UK's reputation as a global leader in healthcare."
The New South Glasgow Hospitals Campus, which represents an investment to Glasgow and Scotland in the region of £1 billion, provides a unique opportunity to promote collaborative stratified medicine across Scotland, the UK and beyond. When it opens in 2015, the new hospital will be the largest hospital in Western Europe, including maternity, paediatric and adult services on a single site serving 2.3 million people, or 41% of Scotland's total population.
New physically-linked facilities at the hospital, developed by The University of Glasgow and NHS Greater Glasgow & Clyde, will train the next generation of doctors, scientists and clinical academics, and provide state of the art facilities for both adult and paediatric clinical trials.
---
Media enquiries: peter.aitchison@glasgow.ac.uk or stuart.forsyth@glasgow.ac.uk / 0141 330 3535
First published: 13 March 2014