Appointment for former Chief Executive of General Teaching Council for Scotland
The University of Glasgow is delighted to announce the award of an Honorary Chair in Education to the outgoing Chief Executive of the General Teaching Council for Scotland (GTCS), Mr Tony Finn. In harmony with this award, Tony Finn will also be joining the staff of the School of Education on a 3-year fractional professorial appointment from October 2013 onwards.
Following on from a highly distinguished career in Education culminating in his accomplished leadership of GTCS through a period of far-reaching change, Tony Finn will collaborate with a leading edge team of educational thinkers and practitioners at the University of Glasgow, spearheading educational research and reform nationally and internationally. Tony will also be retaining important responsibilities to the wider work of Scottish Education with the announcement by the Cabinet Secretary, Mr Mike Russell, that he is to be appointed Interim Chair of the new Scottish College for Educational Leadership, an important pillar of the recent reforms to Scottish teacher education.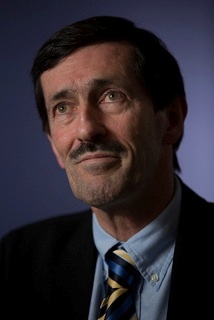 The Head of the School of Education at the University of Glasgow, Prof Bob Davis, commented, "Tony Finn's appointment to the School, and his Honorary Chair, are part of wider strategy of investment and ambition which has seen both the core and honorary staff of the School strengthened and enlarged. Tony will join other recent Honorary Chairs such as Graham Donaldson, Bernard McCleary and Anton Colella in extending the range of professional expertise and global reach of the School as it builds on its outstanding reputation for research and professional learning and continues to pioneer new forms of partnership and practice. It is a huge honour for the School to have attracted a figure of Tony Finn's quality, reputation and commitment. As a distinguished Modern Languages graduate of the University, we are welcoming Tony back to an academic and professional home in which he will find, we believe, many future rewards."
Professor Finn said, "I am delighted to be joining the University of Glasgow and working with a very talented team within the School of Education and the Robert Owen Centre. In recent years, the University has taken some very impressive steps to consolidate and improve the experience of both undergraduate and postgraduate students. I am confident that these changes will have significant benefits for the future of teaching in Scotland. The progressive work of the School of Education has been sector-leading and I therefore look forward to bringing my own experience to the team and contributing to further development of this excellent progress."
---
Notes to Editors:
For more information and to arrange interviews please contact the media relations team at the University of Glasgow – media@glasgow.ac.uk 0141 330 3535
First published: 14 October 2013