University debate on Future of Printed Media
Senior figures from media and journalism discussed the Future of Printed Media at a major debate held at the University of Glasgow on Monday 4 March 2013.
"The Future of Printed Media" will be chaired by journalist, broadcaster and University of Glasgow Alumni Andrew Neil who says, "More people are reading newspapers and magazines than ever before – just not as printed products. The challenge is to develop new revenue streams around the new digital means of delivery. Some of the dead-tree press will succeed, some won't. The failures will die. But the digital market is already being flooded with new entrants. So it is a time for optimism."As circulation figures for most print editions of newspapers continue to tumble, the discussion will consider the impact of digitalization on traditional media and on the wider business community. Will current trends in digital consumption of news mean the end of print, and what are the opportunities and threats presented by the upsurge in the number, choice and variety of mobile means devices available?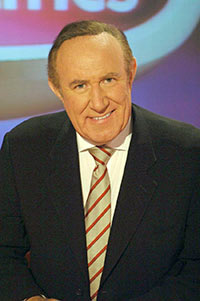 Joining Andrew on the panel will be Allan Rennie, editor-in-chief of Media Scotland, publishers of the Daily Record and the Sunday Mail; Bobby Hain, director of channels for STV; and Professor Philip Schlesinger from the Centre for Cultural Policy Research at the University of Glasgow.
Cathy Bell, Director of Development and Alumni at the University of Glasgow said, "We are delighted to welcome such a prestigious list of panelists to the University of Glasgow and look forward to what's sure to be a lively and, possibly, controversial debate. The way in which we all consume news has changed radically over the past few years and something new and different is always just around the corner. We urge anyone with an interest in the media – whether student, PR practitioner or member of the public – to sign up for this debate and get involved. Come along on 4 March and hear the views of some of the leading players in British media, and perhaps, offer your opinion too."
The Future of Printed Media Panel debate will take place on Monday 4 March 2013 at 6.30pm (doors open 6pm) in the Bute Hall, University of Glasgow. Admission is free but registration is essential. To register for the event go to: www.glasgow.ac.uk/mediadebate
---
For more information please contact the University of Glasgow Development and Alumni Office: daoevents@glasgow.ac.uk; 0141 330 3593
First published: 26 February 2013