Scottish Funding Council supports 122 new postgraduate places
Scottish Funding Council supports 122 new postgraduate places
Issued: Thu, 28 Feb 2013 09:19:00 GMT
The Scottish Funding Council (SFC) has announced it is to provide an additional 850 taught postgraduate places in 18 universities across Scotland.
The University of Glasgow will receive funding to support 122 new postgraduate places, more than any other Scottish university.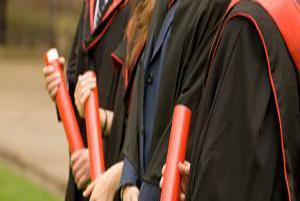 The places are focused on postgraduate courses that support industry by encouraging links between the universities and business; meeting skills demands from the key sectors (creative industries, energy, financial services, food and drink, life sciences, sustainable tourism); and stimulating the provision of new courses with placements designed together with industry partners.
The additional places will help to widen access by easing the financial burden associated with postgraduate study. They will also provide new opportunities for part-time study, allowing students whose circumstances might otherwise have prevented them continuing into postgraduate study to do so.
To support this programme the Scottish Funding Council is making an additional investment of over £6.2m in academic year 2013-14.
Professor Anton Muscatelli, Principal and Vice-Chancellor of the University of Glasgow, said: "We are strongly committed to forging links with industry and helping our students find fulfilling work in their chosen fields, so we are delighted that our strong contribution to Scotland's key industrial and cultural sectors has been recognised by the Scottish Funding Council's allocation of 122 new taught postgraduate places.
"We are confident that the SFC's support will be of great benefit to students and key industry sectors alike and we look forward to welcoming our new postgraduate students to the University."
Mark Batho, Chief Executive of the Scottish Funding Council, said: "Scottish employers are increasingly looking to recruit people with postgraduate qualifications. This initiative responds positively to that demand. The additional places we are funding will provide students with greater opportunities for postgraduate study in Scotland and deliver courses that are directly relevant to the county's future economic needs."
Find out more
---
ENDS
For more information contact Ross Barker in the University of Glasgow Media Relations Office on 0141 330 8593 or email ross.barker@glasgow.ac.uk