Honorary degree for University of Glasgow academic
Professor Philip Schlesinger, Academic Director of the University of Glasgow's Centre for Policy Research, is to receive an honorary doctorate in humanities from the University of Oslo. The degree will be awarded in recognition of Professor Schlesinger's international prominence and his significant contributions to media and cultural research.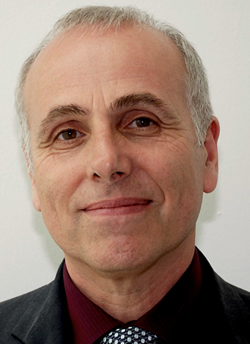 The ceremony takes place on September 2.
Professor Schlesinger was a visiting professor at Oslo from 1993-2004 and has collaborated on major European research projects organized in Norway. He has also held visiting posts at universities in France, Spain, Italy and Switzerland.
Professor Schlesinger said: "Receiving an honorary doctorate is a tremendous honour. It's simply the most wonderful gift from your academic colleagues. And it's a particular thrill to receive one from Oslo, given my strong connections there. "
Philip Schlesinger's wide-ranging work has embraced topics as diverse as broadcast journalism, Cold War discourse, mediated violence and gender, the reporting of crime and terrorism, nationalism and European identity, contemporary media and cultural policy, the sociology of literature, Latin American cultural theory and communications in Scotland.
After completing an AHRC-funded research project on creative industries policy he will next embark on an AHRC-funded study of music, dance and copyright.
The degree award will be followed by a seminar at Oslo University's Institute for Media and Communication on themes in Philip Schlesinger's work.
---
First published: 27 August 2008