Glasgow Professor appointed a member of the General Medical Council
Professor James McKillop, Muirhead Professor of Medicine and Deputy Executive Dean at the University of Glasgow has been appointed a member of the General Medical Council.
The Appointments Commission confirmed the names of the members it has appointed to the reconstituted Council, who will take office on 1 January 2009.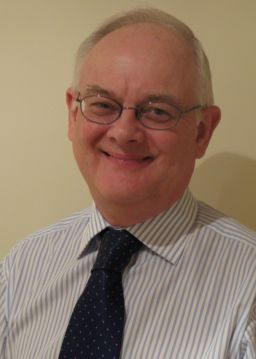 Professor Jim McKillop said: "I am honoured and delighted to be joining the Council at a time of great change in the regulation of the medical profession. I look forward to contributing to the Council's deliberations."
GMC President Sir Graeme Catto said: "I am delighted that the Appointments Commission has identified such high quality candidates to lead the GMC and I look forward to welcoming them onto the Council.
I would like to pay tribute to the dedication and hard work of current Council members. During a period of great change, they have provided the strong and effective leadership that was required to deliver the GMC's statutory purpose - to protect, promote and maintain the health and safety of the public by ensuring proper standards in the practice of medicine. We owe them all a great deal."
From 1 January 2009, the Council will consist of 24 members, of whom 12 are lay and 12 are medical. To ensure continuity, Sir Graeme was re-appointed as a member of the GMC so that he can continue as Chair of the reconstituted Council for six months, until 30 June 2009, during which time the Council will elect a member to succeed him.
The composition of the reconstituted Council reflects the GMC's key interest groups: patients and the public; doctors; the NHS and other healthcare providers; and medical schools and medical Royal Colleges.
The relevant legislation ensures that at least one Council member must live or work wholly or mainly in each of England, Northern Ireland, Scotland, and Wales.
As well as being Muirhead Professor of Medicine and Deputy Executive Dean at the University of Glasgow, Professor Jim McKillop is also an Honorary Consultant Physician with NHS Greater Glasgow and Clyde.
The GMC makes all appointments on merit and political activity plays no part in the selection process.
---
Notes:
All candidates were assessed by a selection panel including an independent assessor. They were required to demonstrate how they met the core competencies. The selection panel made its recommendations to the Appointments Commission which made the appointments.
The members of the reconstituted Council have been appointed for a four year term.
Further information: GMC Media Relations Office on 020 7189 5454, Out of hours 020 7189 5444, fax: 020 7189 5401 email: press@gmc-uk.org website: http://www.gmc-uk.org/.

First published: 21 October 2008