Living Support FAQs (coming soon)
Apply for a Living Support role
Key information about the role and day-to-day duties can be found in the Living Support Assistant Job Description and our Living Support FAQ section.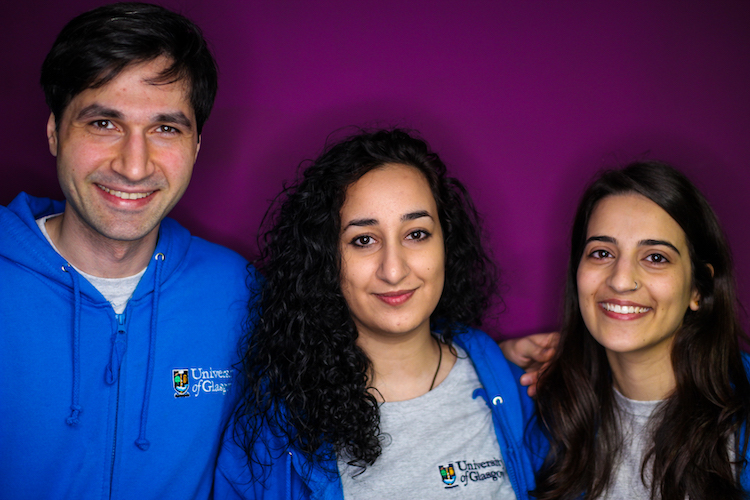 Who can apply
Living Support positions are best suited to students who have previously lived in University accommodation or who have experience in leadership, mentoring, and support roles. Applicants are mostly later year undergraduates, postgraduates, and mature students, though new students with relevant skills and experience are welcome to apply.
You must be a registered student or staff member at the University of Glasgow for the duration of your time on the Living Support Team. You do not need to meet the requirements for an accommodation application.
We're looking for people who would made good role models for new students of the university, who are:
Passionate about making a positive impact on the lives of other students,
Keen to foster good relationships with their peers and build community,
Interested in organising a vibrant social programme for residents,
Confident working as part of a team and independently,
Able to confront poor behaviour in a constructive manner,
Hard working and committed to developing their skills.
When to apply
The majority of applications are considered in spring, with successful candidates taking up positions at the start of September, though vacancies can arise during the academic year. When the service is recruiting, information is posted below.
Current vacancies
Role: Living Support Assistant
Location: Dumfries Residences
Start date: September 2022
Closing date: 8th April 2022


Role: Living Support Assistant
Location: Murano Street Student Village
Start date: Immediate start
Closing date: 8th April 2022
Application form
If you would like to apply, please download and complete the Living Support Assistant Application Form and return it to livingsupport@glasgow.ac.uk.
Interviews
Interviews are primarily held during spring and summer, though ad-hoc interviews can be called out with these times should vacancies arise. Interviews can be held online for applications who are not currently in Glasgow but meet the application criteria.
Recruitment questions
Any specific queries should be emailed to livingsupport@glasgow.ac.uk.
Living Support FAQs (coming soon)