New UofG PhD Society launched
A new UofG PhD Soceity has been launched by a group of students who felt the need to create a forum for PhD researchers across the University.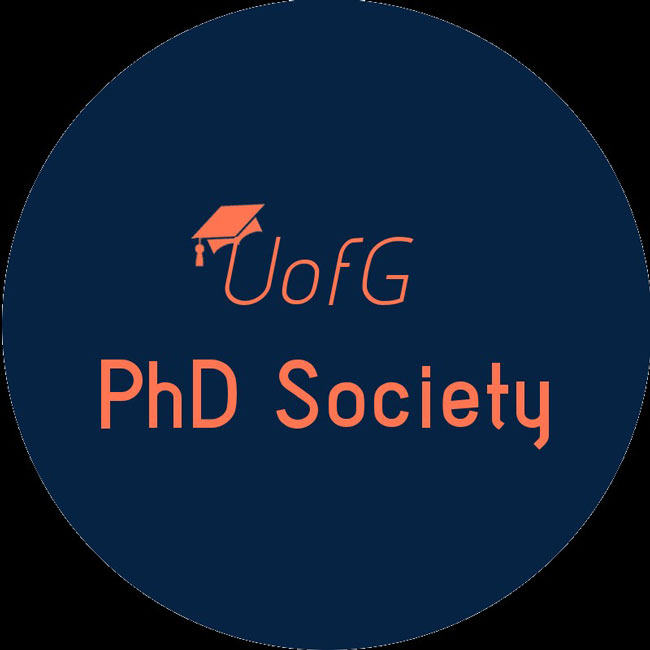 The society spans across all four colleges and hopes to provide PGRs with opportunities in the following five areas: community, research, career, wellbeing and empowerment.
Within community, we will mainly focus on creating possibilities for students to socialise and get to know students in their own college as well as those from other colleges. Equally, we want to connect and support the local community outwith the University, write the society's organising committee.
The research focus aims to offer informal exchanges and support regarding research-related issues, be it preparation for APRs or talking through an analysis problem.
Career activities will evolve around support for choosing and successfully entering a career path.
Within wellbeing, we will focus on improving PGR students' overall mental health and battling those side effects that often come with undertaking a PhD project, i.e. loneliness or increased stress.
Last but not least, empowerment will concentrate on giving PhD students a voice as a group and advocate for our rights and needs within the University.
The society started its work during summer 2018 and has already reached more than 200 PhD students within the University. In the future, we are aiming to expand our work and activities in all five areas of focus which entails working closely with the University to improve PhD students' overall situation.
UofG PhD Society's committee office-bearers:
David Peters (President, College of Social Sciences, School of Interdisciplinary Studies
Elisabeth Loose (Secretary, College of Social Sciences, School of Interdisciplinary Studies)
Liisi Karjus (Treasurer, College of Social Sciences, School of Social and Political Sciences)
Marli De Jongh (Community Officer, College of Science and Engineering, School of Geographical and Earth Sciences)
Ekatarina Tolstukha (Empowerment Officer, College of Social Science, School of Social and Political Sciences)
Andreea Bocioaga (Wellbeing Officer, College of Social Sciences, Adam Smith Business School)
Michelle Hay (Research Officer, College of Arts & College of Medical, Veterinary & Life Sciences Representative, School of Humanities)
Juliette Irretier ( College of Arts Representative, College of Arts, School of Culture & Creative Arts)
Conor Coughlan (College of Science and Engineering Representative, School of Engineering, College of Science and Engineering)
Sara Bartlome (College of Medical, Veterinary & Life Sciences Representative, College of Medical, Veterinary & Life Sciences, School of Life Sciences)
Marvin Schnippering (College of Social Sciences Representative, College of Social Sciences, School of Social and Political Sciences)
TBC (Career Officer)
---
First published: 3 December 2018