New term - new catering options
Published: 11 September 2018
It's a new academic year - wake up to the smell of a new brand of coffee and much, much more ...
It's a new academic year - wake up to the smell of a new brand of coffee and much, much more ...
Hospitality Services are kicking off the new academic year with a host of new ranges and services aimed at improving the offering for staff and students.
Sandwich ranges
We are introducing two new branded sandwich ranges and, as a result, scaling back the production of our own in-house sandwiches where we have filling changes planned in the coming months, writes Robert Garnish, Director of Commercial Services.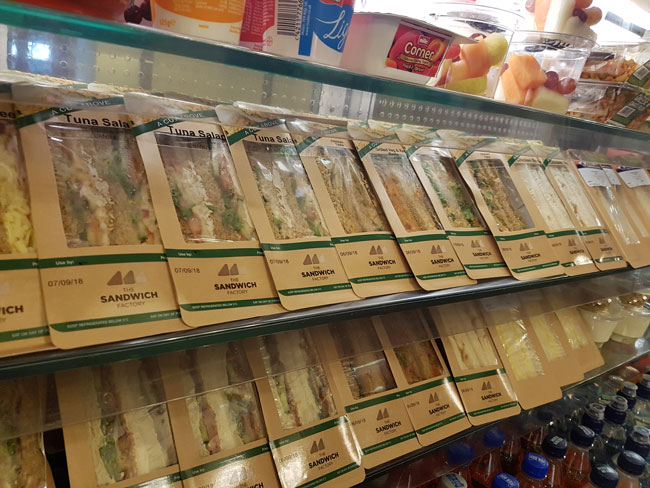 Although these are branded ranges, we have sought to maintain prices at a reasonable level, in particular at the lower end of the range to ensure there is still a value for money option available for all. There will however, be a greater variety of fillings in the two branded ranges:
Urban Eat will provide greater variety and depth of product throughout the year, and will be found in the Fraser Building Food to Go & Food for Thought, the Library, Café Piccolino and The Barn at Garscube.
The Sandwich Factory based in Uddingston will supply sandwiches found in the Gilchrist , 1a The Square café bar and brasserie, the Atrium café and the Wolfson Link café. Their products were trialled at a lunch event in June and received no negative feedback at all so we hope we've picked a good option.
Food ordering app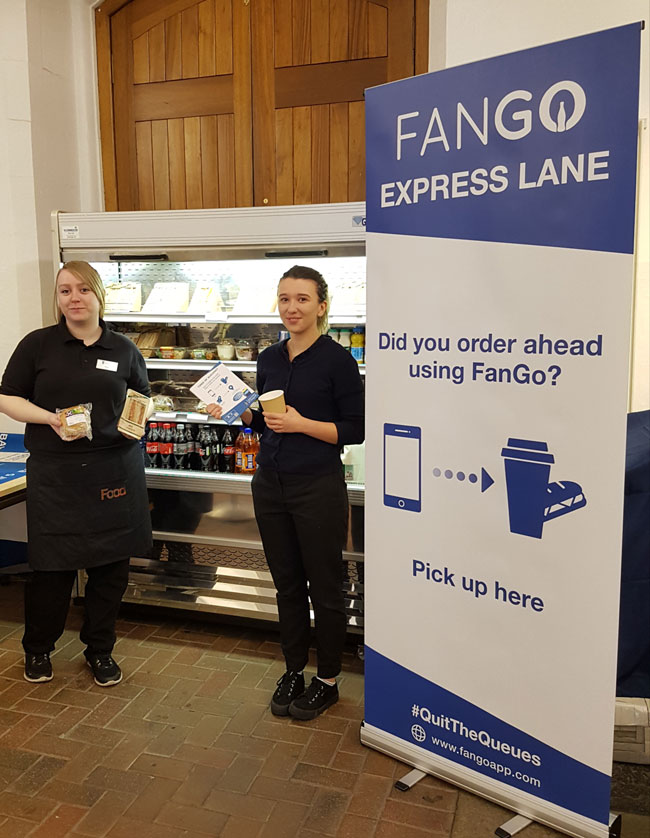 Following a trial over the summer, we are continuing with the roll out of the FanGo "beat the queue" food ordering app which enables anyone to order and pay on their mobile device, and collect their purchases at a time to suit them.
We have had over 1000 downloads of the app over the summer. Up to three new express lane collection points will be offered over the coming weeks, starting with Undercroft outside the Gift Shop in the main building (which also serves "walk up" customers) and followed by a second lane on Level 3 of the Library very soon.
New coffee brand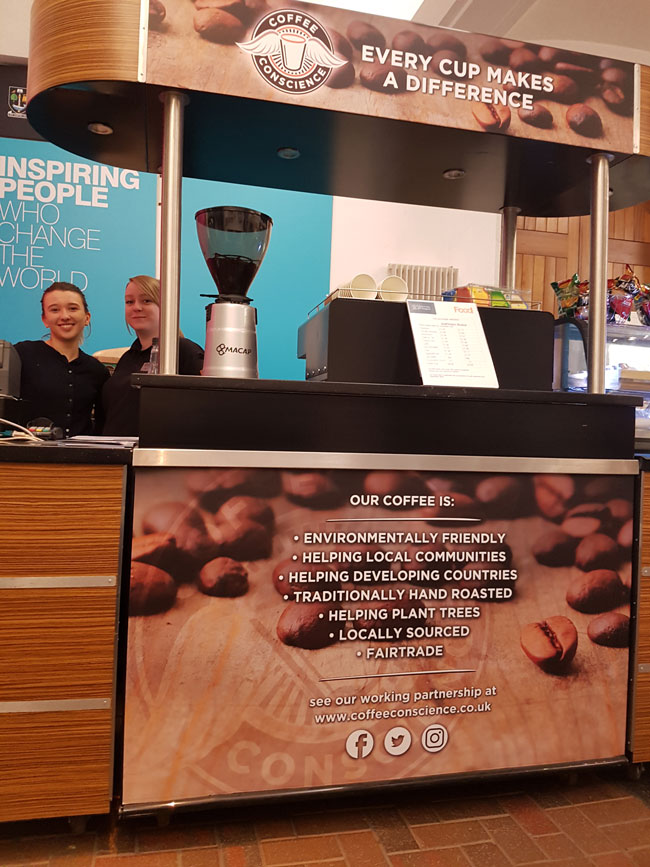 We have launched Coffee Conscience in two locations over the summer (1a café bar and the Undercroft) and hope to add the Gilchrist café shortly. This is also the coffee which is now served with delivered hospitality. Feedback indicates that the coffee is excellent and has a great story in terms of the background of the company which focuses closely on importance of sustainable sourcing for coffee production.
Reverse vending machine
This will be our first term with the reverse vending machine in action on Level 3 of the Fraser Building and we are looking forward to seeing the full potential realised.
---
First published: 11 September 2018
Find out more