WhatUni Student Choice Awards
Find out more
WhatUni Student Choice Awards
Issued: Fri, 09 Mar 2018 15:17:00 GMT
We are delighted that the University has been shortlisted in 8 out of 15 categories for the Whatuni Student Choice Awards 2018 including the coveted University of the Year.
The categories are:
University of the Year
City Life
Clubs and Societies
Giving Back
Student Union
Uni Facilities
International
Postgraduate
Thank you to all our students who took the time to send in their reviews of UofG-it's much appreciated. The winners will be announced on 19 April .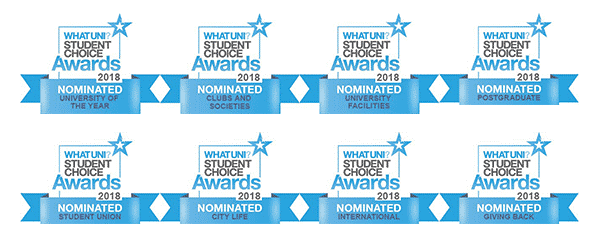 ---
Find out more