MyCampus down time update
MyCampus down time update
Issued: Tue, 30 Jan 2018 09:00:00 GMT
MyCampus will be unavailable to all users from 0800 on Thursday 8 February until 0800 on Tuesday 13 February. This includes the Online Application System and Applicant Self-Service.
What is happening to MyCampus?
This vital upgrade begins the transformation of the user experience to improve the interactions of students and staff with the system.
It will also enable the University to extract maximum value from the investment in Oracle technology.
When is it happening?
The technical upgrade to MyCampus is scheduled for:
0800 on Thursday 8 February 2018 until 0800 on Tuesday 13 February
A read-only version of the MyCampus (Production) system will be made available to staff during this time.
Critical users across the University will be sent the link to the MyCampus read only environment.
They will be asked to distribute this link to staff accordingly
In the event that you do not receive this link, please contact SLSD: slsd@glasgow.ac.uk
No processing or editing will be possible in this MyCampus environment. Any external links from MyCampus such as EDRMS and photo upload will be unavailable
What happens next?
Once the technical upgrade is complete there will be several months dedicated to implementing process improvements. During this phase, functionality will be released in stages on a regular basis. This will likely continue through 2018/19.
During this phase, students can look forward to:
The development of user interface improvements to a number of pages;
The best possible experience both practically and visually if using a smartphone or tablet.
For staff:
Improved navigation functionality that will be incrementally rolled out;
Functionally similar components will be grouped together allowing users to navigate easily between different pages;
Improvements to existing, and expansion of support to new processes.
What to expect:
Changes will be rolled out across MyCampus gradually but you may notice some initial changes in February:
Navigation will be different;
Style will be different – branding and colour scheme have been modernised.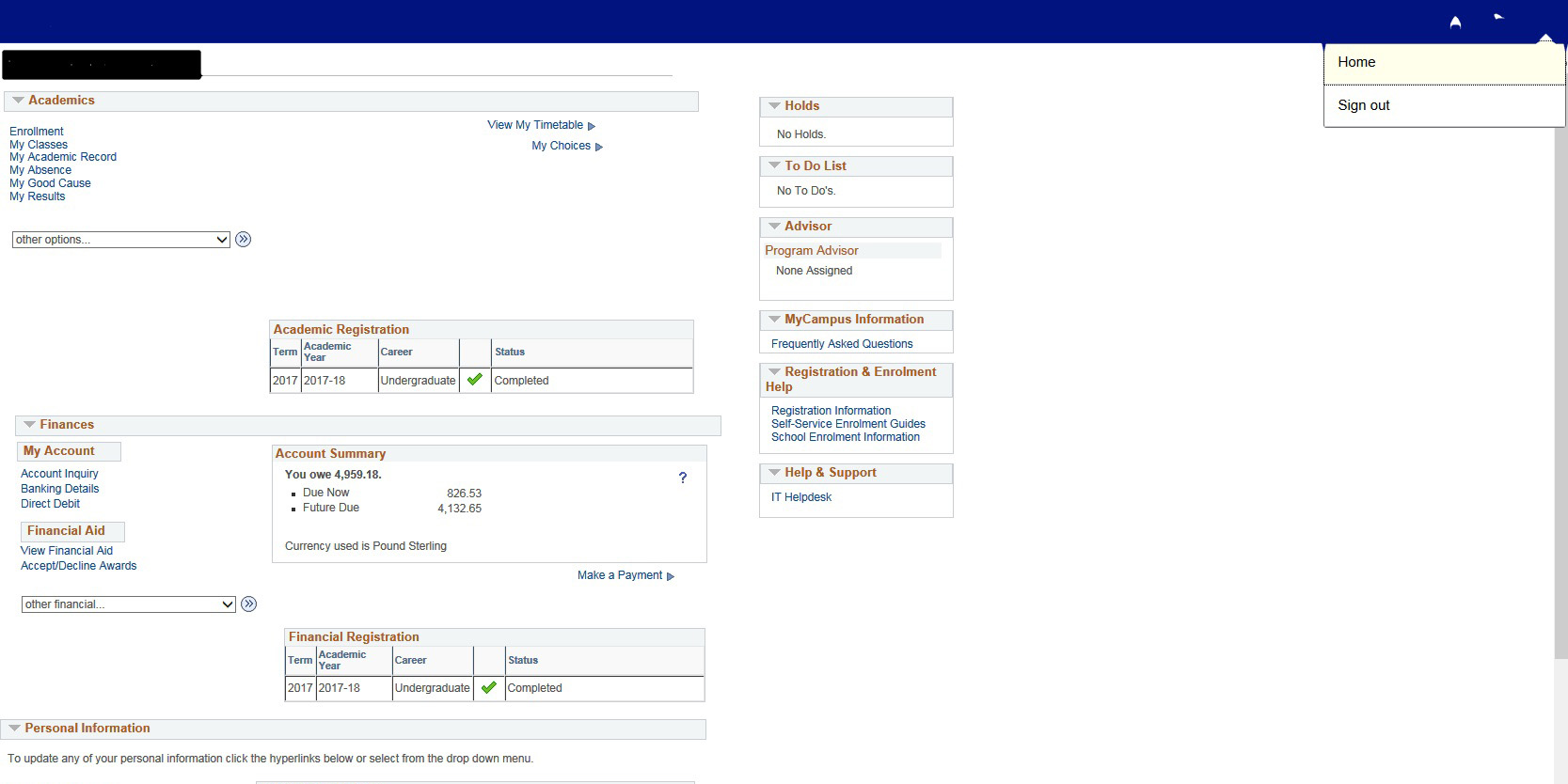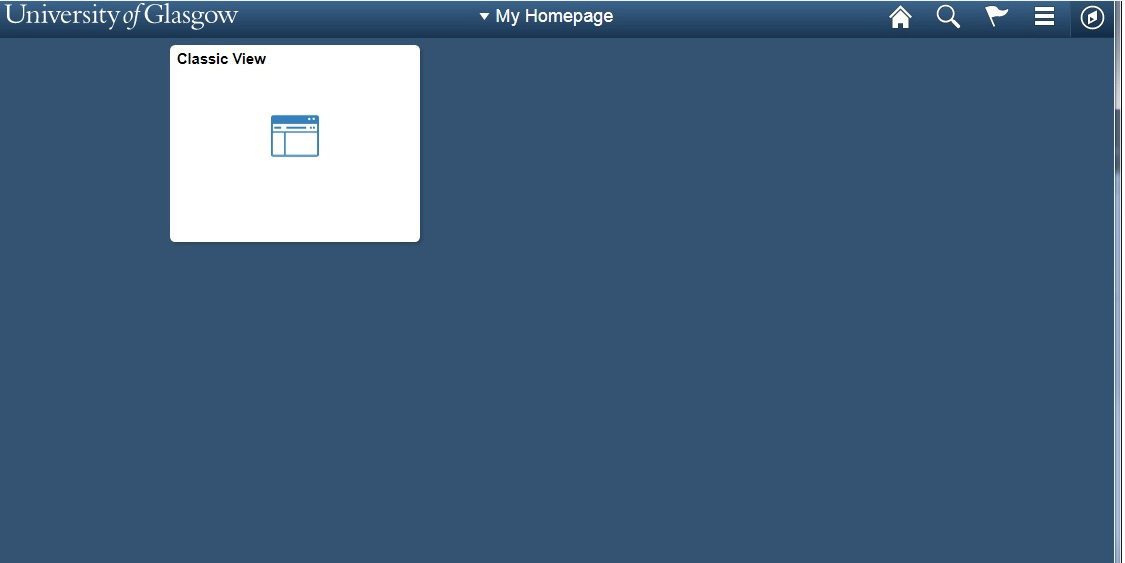 ‌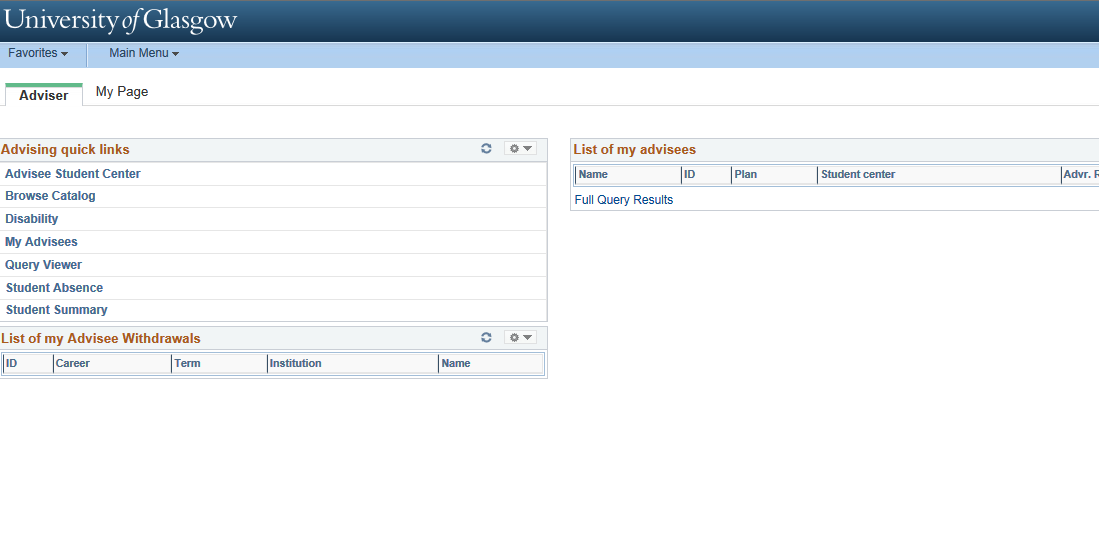 ‌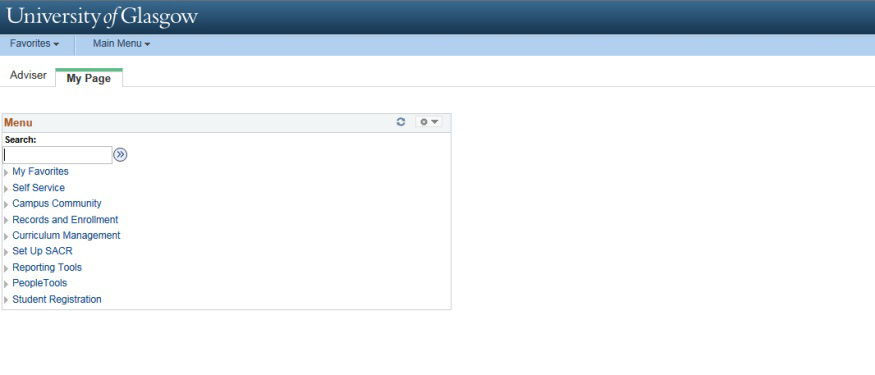 ‌
---