Find out more
MPA Peer Network Christmas Fair
Issued: Mon, 26 Nov 2018 15:52:00 GMT
The MPA Peer Network Christmas Fair is back!
Date: Tuesday 18 December
Time: 11:00-15:00
Venue: The Wellington Church, 77 Southpark Avenue
This event is free, unticketed and open to all members of UofG staff.
Expect stalls hosted by local artists and craftspeople, free festive coffees and hot chocolates, a selection of tasty cakes and a whole lot of Christmas spirit!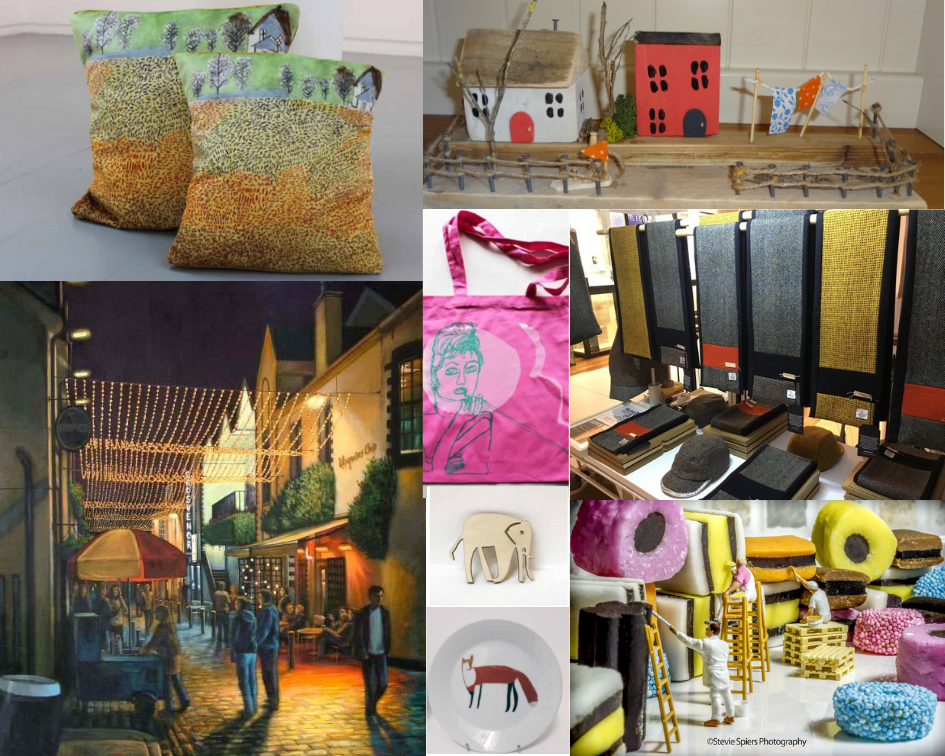 Products featured from David Richardson, Deryck Walker, Stevie Spiers, Serena Hale and Project Ability artists.
Stallholders include:
David Richardson, an artist with a portfolio of paintings featuring beautiful views of Glasgow
Unique Thistles, a florist with a range of floral designs and displays
Stevie Spiers, a unique family friendly artist who creates humorous models with railway figures
Project Ability, a Glasgow-based organisation that gives people with disabilities and mental ill-health the chance to express themselves through art
Deryck Walker, specialising in high quality tweed accessories
Serena Hale, crafting miniature houses from old wood
Also on offer will be candles, bespoke cards and wrapping paper, glass art and more!
---
Find out more