Murray Pittock appointed to REF 2021 Institutional Environment Pilot Panel
Issued: Fri, 07 Dec 2018 15:57:00 GMT
‌‌‌‌Professor Murray Pittock, Pro-Vice Principal – Special Projects, has been appointed a member of the REF 2021 Institutional Environment Pilot Panel, which will pilot the assessment of the research environment at institution level.‌‌‌‌‌‌‌‌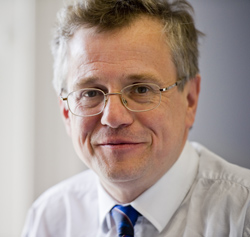 The introduction of an Institutional Environment Pilot Panel to REF was made in response to a key recommendation in the 2016 Stern report. It will assess institutional provision in areas such as research strategy, people and infrastructure.
Chaired by Professor Chris Day, Vice-Chancellor of Newcastle University, it consists of a mix of senior research leaders with institutional-level responsibilities and expertise, senior researchers engaged with research provision at a national level, those with expertise in the wider use and benefits of research, and those with senior roles in research management.
Information about the institutional-level environment will be provided to the 34 REF sub-panels for context. It will not be scored by the sub-panels, and the pilot assessment will not contribute to the outcomes of REF 2021.
Professor Pittock said: "I am pleased to have become a member of the Institutional Environment Pilot Panel as part of the REF exercise. This will allow me to participate in a process by which the important role of research environment in research outcomes can be assessed at an institutional level in future."
---