Eliminating Hepatitis C Virus in Scotland
Issued: Fri, 16 Nov 2018 16:20:00 GMT
Dr Kathleen Boyd from the University of Glasgow, Health Economics and Health Technology Assessment team, in collaboration with Professor John Dillon from the University of Dundee, will lead a study on Hepatitis C Virus (HCV) screening in Scotland.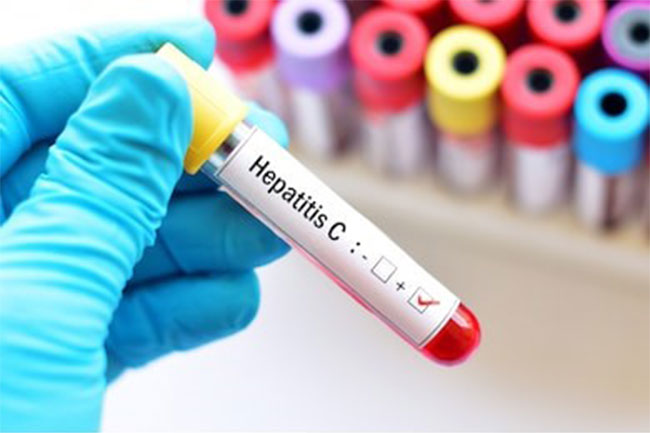 Dr Boyd and Professor Dillon received £387,200 research funding from the Gilead Sciences HCV CITE program, which supports investigator-focused research on addressing the challenges associated with HCV elimination. The aim of The Everyones HCV study is to identify and assess the most cost-effective strategies for diagnosing HCV infection in "under-diagnosed populations" in a typically developed country such as Scotland.
Hepatitis C is a virus which infects the liver, and if left untreated can cause serious and potentially life-threatening damage over many years, with escalating healthcare costs. In the UK more than 215,000 individuals are chronically infected with HCV, yet it is accepted that these figures are underestimated as the majority of people infected with HCV remain undiagnosed. As we now have curative direct antiviral agents against HCV, it is important that we develop new stratagems to identify and treat unidentified cases to reduce the significant morbidity and mortality associated with this silent killer and prevent further transmissions. The Everyones HCV study will assess various strategies for targeting specific populations at high risk of carrying HCV; such as prisoners, current and previous drug users and patients on opiate substitution therapy.
Based on data from various HCV screening strategies previously or currently applied across Scotland, HEHTA researchers will provide their statistical and health economics modelling knowledge to assess the most cost-effective mix of strategies to achieve population diagnosis. A review has identified ten alternative screening strategies to analyse and compare. The outputs of the research have policy implications for Scotland, and the UK. In particular, it can inform the Scottish Government on the most cost-effective strategies to achieve a hepatitis free Scotland.
About Gilead Sciences
Gilead Sciences, Inc. is a biopharmaceutical company that discovers, develops and commercialises innovative therapeutics in areas of unmet medical need. The company's mission is to advance the care of patients suffering from life-threatening diseases worldwide. Gilead has operations in more than 30 countries worldwide, with headquarters in Foster City, California.
---