Service of Thanksgiving for Sir William Kerr Fraser
Issued: Tue, 20 Nov 2018 10:08:00 GMT
‌A service of thanksgiving will be held for Sir William Kerr Fraser in the University Chapel at 11am on Saturday, 24 November, followed by a reception in the Fraser Building.‌‌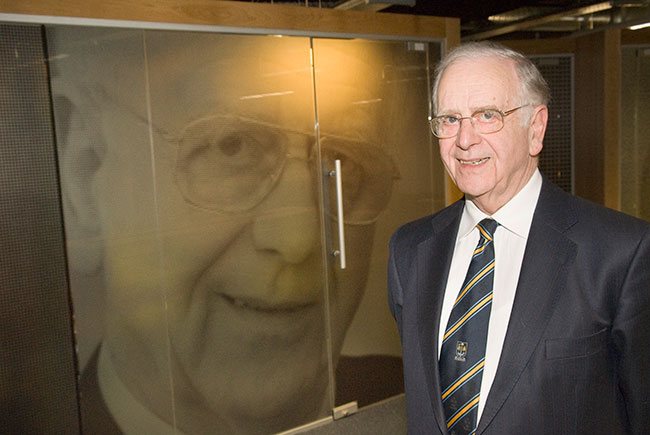 Sir William, who died on 12 September, 2018, was a graduate of the University who served with distinction in the RAF before entering the Civil Service. He rose through the ranks and became Permanent Under-Secretary of State at the Scottish Office, a post he held for 10 years from 1978.
He returned to the University of Glasgow in 1988 as first Vice-Chancellor and Principal, and then Chancellor from 1996-2006.
Colleagues who wish to attend the memorial service are asked to confirm this by email to senate-events@glasgow.ac.uk: please also detail any access requirements that you or your guests may have.
Those who wish to take part in the academic procession should also contact senate-events@glasgow.ac.uk, please note that places will be limited and based on a first come first served basis for the academic procession.
Please note that there will be parking at the North Front for those wishing to attend the Service. No vehicle access will be allowed to Professors' Square.
If you would like more information about the Memorial Service or to let the University know of your plans to attend. please contact the Events team on 0141 330 5281.
---