Physics and Astronomy strike silver in Athena SWAN awards
Issued: Tue, 30 Oct 2018 10:39:00 GMT
A new Silver award under the Athena SWAN Charter has been gained by the University's School of Physics and Astronomy for its commitment to advancing the careers of women in science, technology, engineering, maths and medicine (STEMM).‌‌‌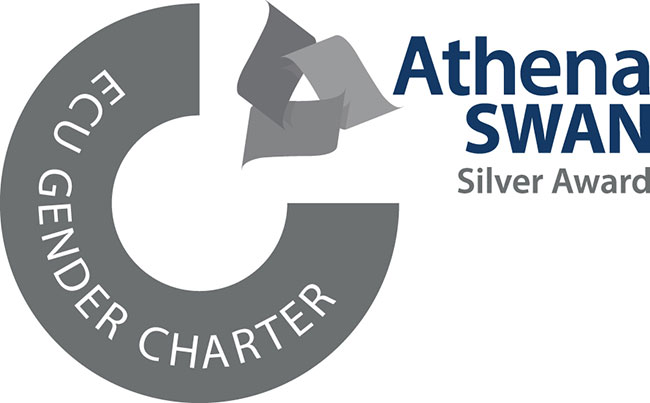 ‌‌‌‌‌
Athena SWAN awards are made by Advance HE, which was formed in March 2018 by the merger of the Equality Challenge Unit, the Higher Education Academy and the Leadership Foundation for Higher Education. The merger followed the recommendations of the Bell Review for a single sector agency for equality and diversity, learning and teaching, and leadership and governance in higher education.
The School of Physics and Astronomy already held Silver status as part of the translation of its IoP Juno Champion award, but this was the first time it had made a full submission under the expanded Athena SWAN Charter.
Professor Muffy Calder, Head of the College of Science and Engineering, said: "As Head of College I recognise the strides that have been made in the advancement of gender equality in science and engineering in recent times. As a University, Glasgow is making strong progress in advancing the careers of women in STEMM (science, technology, engineering, mathematics and medicine) and we shall strive to make further advances in the future. I congratulate everyone in this College who works so hard to support women in science and engineering."
Her comments were echoed by Head of School Professor Martin Hendry, who added: "I am delighted that Physics and Astronomy have achieved Silver for their full submission under the expanded Athena SWAN Charter. It is testament to the talents across the department – and I'm sure we'll be going for gold next time around."
‌
---