Going Live with UofG Research
Issued: Tue, 22 May 2018 12:38:00 BST
The social media team has recently launched 'Ask the UofG Expert' – a series of video interviews on Facebook Live with UofG academics talking about their latest research and answering questions from staff, students, academic peers and the general public.
In the first Ask the UofG Expert Dr Jennifer Logue spoke about Type 2 Diabetes and Obesity and Professor Rory O'Connor took questions on suicide prevention and his latest Suicide & Self-Harm research in the second of the series.
Following the launch, Emma Gilmartin, Head of Social Media, has written a blog post to share insights about showcasing and making UofG research accessible with Facebook Live.
Emma said: "Facebook Live offers an interactive platform to showcase our world-class research. Making our research accessible and allowing our audiences to engage with our work is an important part of our communications and social media strategy."
Read the blog at: Going Live with UofG Research
If you have any ideas for an 'Ask the UofG Expert' get in touch at: socialmedia@glasgow.ac.uk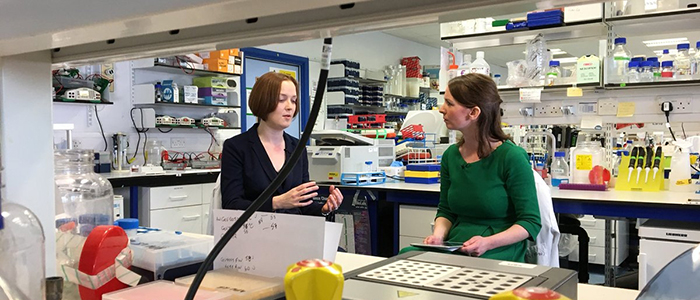 ‌
---