Professor Hester Parr to be honoured by Royal Geographical Society
Issued: Fri, 04 May 2018 16:33:00 BST
Professor Hester Parr is to be awarded the Back Award from the Royal Geographical Society (with the Institute of British Geographers).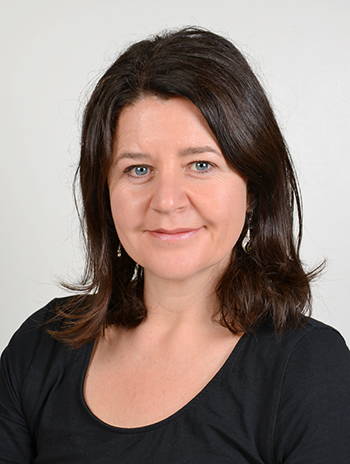 She is one of a number of top geographers who are to be honoured for extraordinary achievement in geographical research, fieldwork and teaching, policy work, photography and public engagement, it has been announced.
Professor Parr's research is focused around "social and cultural geographies of mental health and illness". Her research has investigated the relationship between mental health and place by focusing on how 'mentally ill identities' are defined by reference to streets, institutions, cities, regions, virtualities, natures and mobility.
The RGS's Council is awarding her with the Back Award "for contributions at the interface of geographical research and policy".
Professor Parr said: ""I am delighted and very honoured to receive this award from the RGS. Geographers have a key role to play in providing 'critical friendship' to those in public and policy roles in order to help create the conditions for a fairer and more inclusive society. In my own work, I have had the great pleasure of working with dedicated professionals who wish to work with academics in order to help meet the needs of society's most vulnerable people in this regard. I hope this award brings attention to our recent and joint work with returning missing people and their families and helps highlight the responsibilities we all hold in responding to this pressing social issue."
The awards will be presented in June at the Society's annual general meeting in London.
---