Professor David Donnison
Issued: Tue, 01 May 2018 11:42:00 BST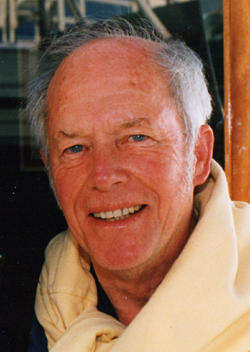 We are very sad to announce the death of Professor David Donnison, most recently Emeritus Professor in Urban Studies at the University of Glasgow.
David has been described as "Britain's foremost authority on social policy and administration". He was a lifelong advocate for social justice and the fight against poverty, both as an academic and through his many outside activities.
He was also a poet, painter, musician and occasional wild swimmer.
He was busy to the last, most recently commanding a large audience for his latest book It Takes a Lifetime to Become Yourself - an edited collection of his late wife Kay Carmichael's writings - at Glasgow's book festival last month.
Amongst his best known works, spanning his many academic interests are: Regenerating the Inner City: Glasgow's Experience, Policies for a Just Society and Speaking to Power: Advocacy for Health & social Care.
There will be announcements about memorial services in due course and a full obituary to follow.
---