Appointment of Chief Transformation Officer
Issued: Tue, 24 Apr 2018 07:00:00 BST
The University has announced the appointment of Chris Green as Chief Transformation Officer.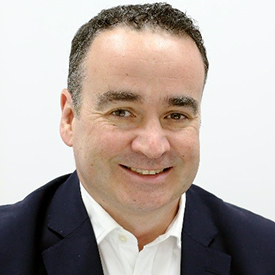 Chris joins the University from the PA Consulting Group where he lead their welfare and youth sector work in the public sector. His clients spanned the major Departments, Agencies and providers in the sector. He has over 20 years' experience of delivering change management in more than 40 projects and programmes including many large public sector bodies. These include DWP, DfE, Cabinet Office, DCMS, Scottish Executive and DSP in Ireland; Agencies such as Ofqual, Ofsted, ONS, Land Registry, ESFA, the NCS Trust and Health sector trusts including Greater Manchester, Calderdale and Sheffield.
He re-joined PA after two years as a member of the Executive Board of Newcastle College Group, one of the largest UK providers of education, employability and skills services. His personal interests include football - increasingly coaching and watching rather than playing these days - as well as music, reading and cinema. Chris is the proud Dad of a football mad 13 year old boy and as well as football he enjoys cycling, sailing and walking.
On his appointment Chris said: "I am really looking forward to joining the University of Glasgow as the Chief Transformation Officer not least because of the fantastic opportunities that the University has in front of it over the next 5-10 years and playing a role in helping those opportunities turning into reality"
Chris will be line-managed by David Duncan, Chief Operating Officer and University Secretary, and will be accountable to the World Class Glasgow Board chaired by Professor Neal Juster, Senior Vice-Principal and Deputy Vice-Chancellor.
---