LGBT+ Network launch and LGBT History Month call
Published: 11 December 2017
Read about the recent relaunch of the University of Glasgow's LGBT+ Network. Plus - call for LGBT History Month ideas.
The University of Glasgow's LGBT+ Network has recently been relaunched in the magnificent Hunterian Museum, writes Mhairi Taylor, Equality and Diversity Manager.
The event was co-hosted by our Gender and Sexual Diversity Equality Champion, Professor Robby O Maolalaigh, alongside the Network's Co-Chairs, Carlo Van Den Heuvel and Eleanor Capaldi. The Network was delighted to welcome prestigious guest speaker Colin MacFarlane, CEO of Stonewall Scotland and alumni of the University of Glasgow.
With over 30 people in attendance from across the University, Colin gave a fantastic speech reflecting on his experiences as a student here, and the importance of being authentic in the workplace. Colin also spoke passionately of harnessing the power of the Network, student body and straight allies to help ensure LGBT rights progress.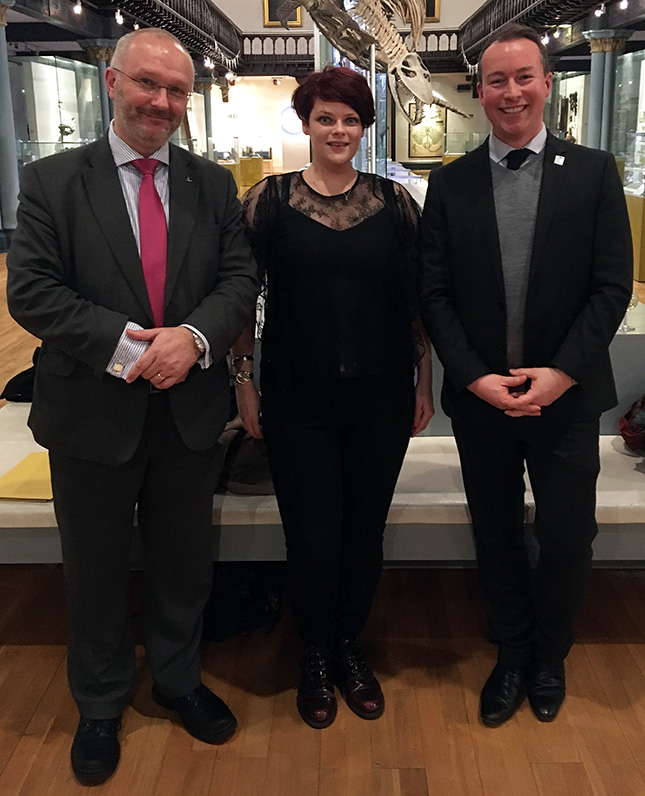 LGBT History Month
The LGBT+ Network and University would like to support a wider programme of events for LGBT History Month in February 2018, and would welcome ideas for events such as showcasing relevant research, inviting a speaker, having a film screening, or poetry night – please do get in touch with either the LGBT+ Network or Equality and Diversity Unit if you have a suggestion you would like to offer.
---
First published: 11 December 2017
Find out more