Work starts on Pearce Lodge
Extensive repair and refurbishment work started yesterday on Pearce Lodge. The work will last six months and involve external repairs to the roof, guttering and windows as well as internal refurbishment.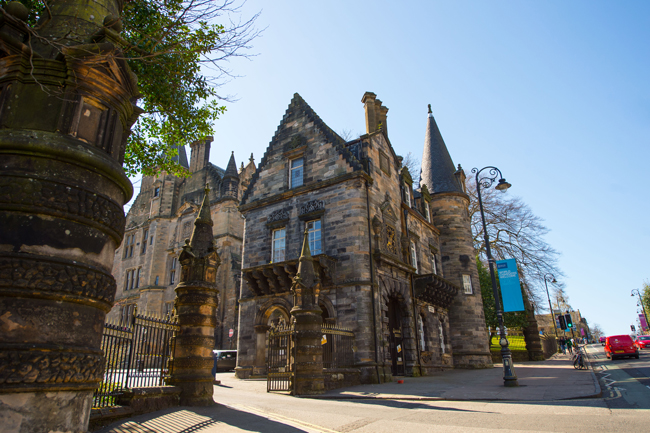 The completion of the work – expected to happen in early to mid-June – will allow some 25 IT services staff to move from their current space on the 6th floor of the Gilbert Scott East Quadrangle to Pearce Lodge. This will bring them closer geographically to other IT staff based in James Watt North.
The work is likely to require some redirection of traffic during the course of the project.
Pearce Lodge is one of the oldest parts of the University, which was founded in 1451 and originally located on the High Street in the centre of the city. When it moved to its current site in 1870, the original gateway and other stonework were brought to this site to create Pearce Lodge, named after Sir William Pearce, a local shipbuilder who donated funds for the building.
---
First published: 27 November 2017