Media gives thumbs up
Glasgow City Council's approval of the University's campus masterplan to develop the former Western Infirmary site won major news coverage last week.
The vote to approve planning permission featured in every, major press title, from The Times to the Daily Telegraph (front page) and including The Herald and Scotsman, the Daily Record, the Evening Times in Glasgow, the Metro and The 'I'.
Broadcasters too had their news crews on campus: the council's 'green light', and the release of new images of what the new campus might look like featured on BBC Scotland's Reporting Scotland and on STV's main evening news show.
Watch the BBC Scotland news coverage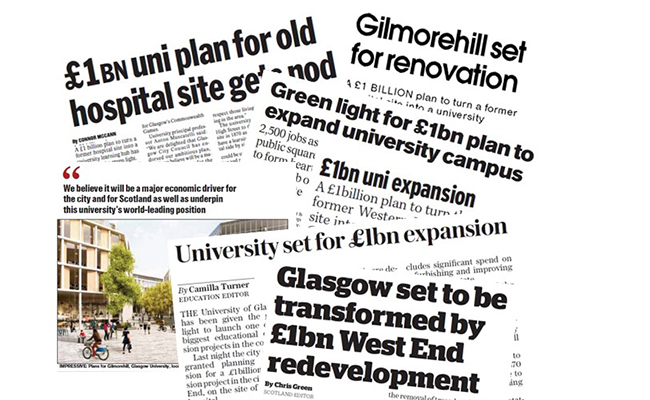 ---
First published: 21 February 2017