Campus Masterplan gets go-ahead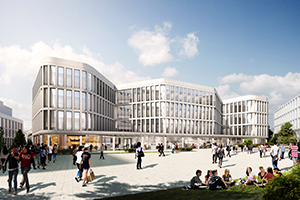 The University of Glasgow has welcomed today's decision by Glasgow City Council to give the green light to its campus masterplan to develop the former Western Infirmary site.
The vote to approve planning permission in principle will lead to the creation of world-class teaching, learning and research facilities for students and staff.
It will also transform the West End of the city, bringing significant community, economic, environmental and cultural benefits as well as the creation of 2,000 to 3,000 new jobs.
Principal expresses his delight
Two phase approach planned
This first phase of the development will see the construction of the following new buildings, together with clearance of the Western Infirmary Site and the new landscaping of the public realm:
A Learning and Teaching Hub
A Research Hub to facilitate new multidisciplinary cutting edge research
An Institute of Health and Wellbeing tackling the public health problems of Glasgow and beyond
The Adam Smith Business School including space to grow our postgraduate students population
A base for our College of Arts including new performance spaces
Significant upgrade of our chemistry building (the Joseph Black Building)
The second phase, expected to start in 2023, will deliver:
New teaching and research space for engineering
An Innovation Quarter on Church Street to improve engagement with local industry and promote creation of new companies
A building for research into chronic diseases
The creation of a Social Justice Hub to lead research in the elimination of global inequalities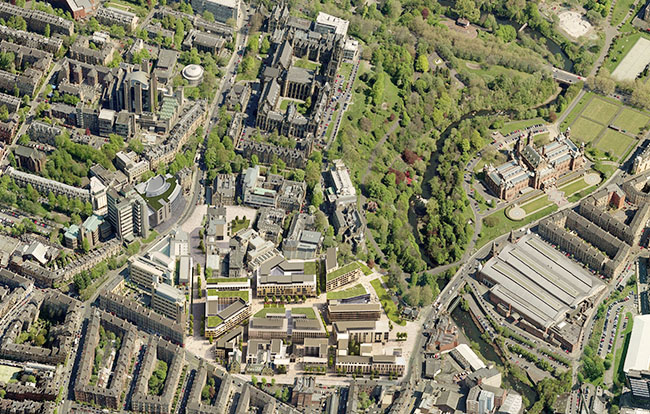 A number of conditions are attached to the planning application which the University has recognised and to which the University is already working towards compliance. These conditions cover the replacement of trees, landscaping and the retail mix on the site.
The first building will be a new Learning and Teaching Hub which will link into the Boyd Orr building on University Avenue. Planning permission for the L&T Hub was granted in December. It will deliver a 500-seater raked lecture theatre, four flat-floored lecture theatres and 1,000-plus spaces for learning.
In the longer term it should also provide much-needed conference space and facilities for outreach and widening participation work with schools. Its construction will necessitate the demolition of the Mathematics and Statistics building whose occupants will move into a temporary home on the former Western Infirmary site in April.
Find out more
---
First published: 21 February 2017