Garscube sees the light - update
After the first set of LED streetlamps was installed on Garscube campus in 2016, feedback from staff and students was excellent: you reported feeling safer on campus, that you found it easier to get around after dark, and that you prefer the clean white light to the old orange glow.
Phase 1 of the lighting upgrade project is now complete. More than 60 streetlamps and dozens of wall mounted fittings across the campus have been standardised and upgraded from orange incadescant to high quality, bright white LED lighting. The difference is clear to see.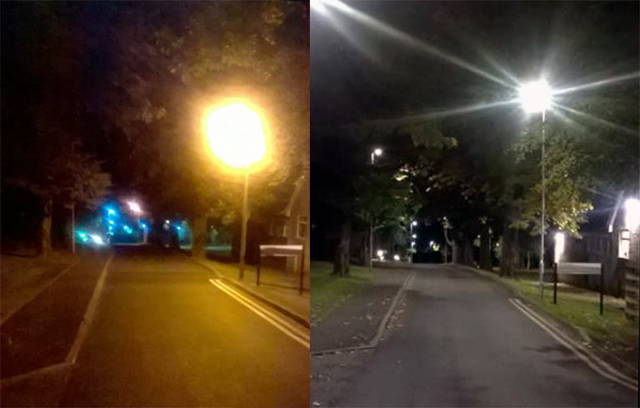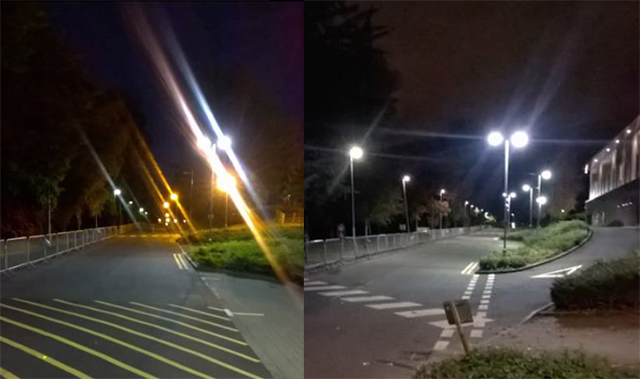 Phase 2 of the upgrade project will tackle the lighting on the Kelvin Campus. A proposed third phase, with financial support from Sustrans, aims to illuminate the unlit pathway between the Lady Campbell Bridge and North Lodge.
LED lamps are up to 80% more efficient than incandescent lighting and they last a lot longer: up to 15 years. So as well as the improvements to comfort and safety after dark, the upgrades will also mean significant savings on electricity and maintenance, and a smaller carbon footprint for the University.
More information
If you have any questions about the lighting works, please contact Garscube security on extension 5799.
---
First published: 19 January 2017