Charles Kennedy Memorial Debate and Dinner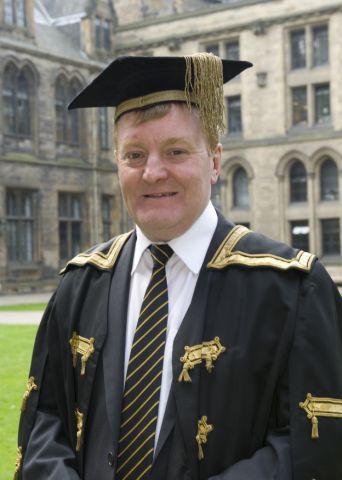 Senior figures from across the political spectrum are to take part in a memorial dinner and debate in honour of the late Charles Kennedy.
The event, which will take place at the Glasgow University Union is being held on the evening of Friday 25 September on the motion:

"This house believes that the UK should remain within the European Union."
The debate will be chaired by The Rt. Hon. Sir Menzies Campbell.
Speakers for the proposition include the former Chancellor Alistair Darling and former Scotland Secretary Alistair Carmichael.
Amongst those opposing the motion are Labour MP Graham Stringer MP and journalist and political activist Cat Boyd.
The judging panel will be chaired by the Labour's former Communications Director and close friend of Charles Kennedy, Alasdair Campbell.
He will be joined by Baroness Shirley Williams, the former Liberal Democrat cabinet minister Jo Swinson, BBC Scotland's political editor Brian Taylor and the Principal of the University of Glasgow, Professor Anton Muscatelli.
Rory Slater, President of the Glasgow University Union said: "Everyone at the Glasgow University Union was devastated to hear the news about Charles earlier this year. He was a valued member of the University's community, not just as a two-term Rector, but also as a former President and active alumnus of the GUU.
"Charles was particularly renowned for his successes in debating at the Glasgow University Union, winning the Observer Mace competition during his time here in a golden era on the national and international stage.

"The Union will mark his achievements and contributions by way of a memorial debate and dinner, to be attended predominantly by students and alumni. The event will take place on the evening of Friday 25 September, comprising a champagne reception, the debate taking place in our own debates chamber, and a three-course black tie dinner afterwards"

The event is of special significance for Alasdair Campbell who said: "Charles was one of the best debaters in Westminster, and one of those rare politicians who managed to stand by his principles and always saw what he thought while remaining popular with all who met them.
"He honed many of those skills as a student at Glasgow University and he loved being Rector there and it's a fitting tribute that the Union is staging a heavyweight debate on an issue close to his heart.'
The dinner is being generously sponsored by Brodies LLP. Christine O'Neill, Chairman of Brodies, said: "We are very pleased to support the Charles Kennedy Memorial Debate, which not only recognises the significant contribution made to political discourse by a great parliamentarian and debater but also focuses on an issue that is going to be the subject of intense discussion in the months to come. The UK's future in the EU is a matter of significant importance to us all and we are looking forward to a lively and informative debate on the merits of both sides of the argument."
---
First published: 17 September 2015