DJ's Staff Christmas Party is back
DJ's Annual Staff Christmas Party will be back on Friday 11 December at the Glasgow University Union.
Party-goers will be treated to a disco, karaoke, raffle and buffet at the 'Superstars of the 70's' themed event.
The party, organised by Derek Johnston from Estates and Buildings, aims to raise money for The Make a Wish Foundation.
Last year the event raised over £2,500 for the charity which grants 'magical' wishes for children and young people facing life threatening conditions.
Tickets are £10 and are available by contacting Derek at derek.johnston@glasgow.ac.uk or 0141 330 3113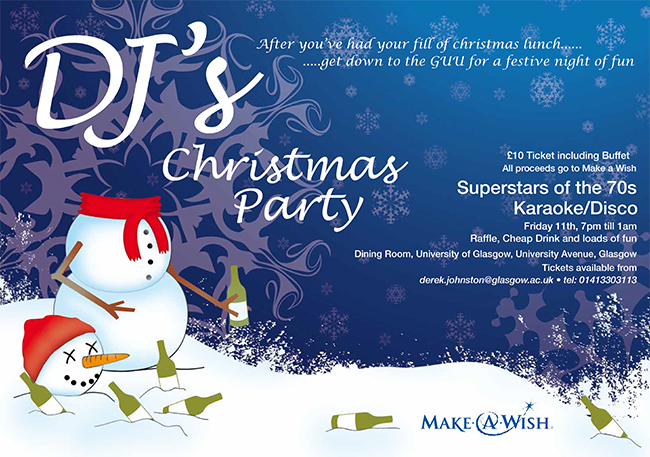 ---
First published: 13 October 2015