Key role for Business School Professor
Published: 11 October 2015
Key Role for Business School Professor in Devolution of Employment Services.
‌Professor Alan McGregor, Director of the Training and Employment Research Unit in the Adam Smith Business School, has been appointed by the Scottish Government to chair the Advisory Group on the Future of Scotland's Employment Support Services.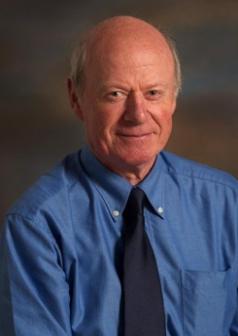 Following the report of the Smith Commission on the greater devolution of powers to Scotland, the Scottish Government has established an Advisory Group to look specifically at the future of employment support services in Scotland. This will focus initially on the Work Programme and Work Choice programmes which are targeted respectively at the long term unemployed and disabled people.
Alan McGregor has been asked to chair the Advisory Group which draws on key players from the principle stakeholder organisations in relation to employment support services – including Scottish Government, DWPJobcentreplus, Skills Development Scotland, Scottish Funding Council, local government, the Third Sector, the business community, STUC and training providers.
The Advisory Group will be actively engaged in a range of processes to support the redesign of employment support services, beginning with a major consultation exercise. This involves an invitation to submit views on the discussion paper launched by the Scottish Government, but in addition public meetings will be held around Scotland and a significant emphasis is being placed on talking to unemployed and disabled people as well as frontline staff of organisations delivering these types of services.
Significant contribution
Alan McGregor said: "For too long employment programmes have been designed by small groups of civil servants working in darkened rooms. This is an incredible opportunity to shape our future employment services to the needs of Scottish Jobseekers and the wider economy. We will consult widely in the coming months on how we can use these powers to best effect, building on the strong appetite for engagement and dialogue within civic Scotland."
The Advisory Group was launched in July and will sit until April 2017 when its final report will be delivered. However the Advisory Group will provide guidance to the Scottish Government at a number of points in the process of designing significantly improved employment services for Scotland.
In addition to his role of chair of the Advisory Group, Alan McGregor makes a significant contribution on other bodies working to improve employment services in Scotland. He is the Chair of the National Delivery Group which brings together all of Scotland's Local Employability Partnerships, as well as national agencies, major service providers and the Third Sector. He also sits on the Scottish Employability Forum where the most senior staff of the key employment service organisations are involved. Finally he is a current and founder Board member of Glasgow Works which is responsible for tackling the high level of worklessness and long term unemployment in the city.
---
First published: 11 October 2015