Parcels are a Doddle
Published: 5 October 2015
Doddle - new parcel service for staff and students.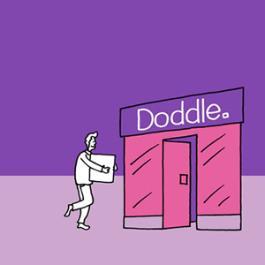 The Students' Representative Council (SRC) have established a new partnership with the Doddle parcels service which offers collection, delivery and returns.
The service will be available for students and staff.
The Doddle operation in the John Mcintyre building / Welcome Point is one of three the company has established in Glasgow.
www.doddle.com/locations/university-of-glasgow
The service is near the vending machines and the cash machine on the ground floor. It's open Monday to Friday, 09:00 – 18:00.
If staff and students sign up before 31 October then it's free to subscribe as well as being free to collect parcels (they text you when it arrives) for the first year.
---
First published: 5 October 2015