Meet our Inspiring People
‌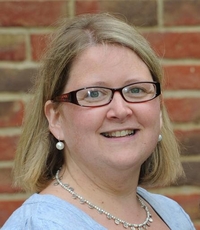 Meet Dr Catherine Bovill, Senior Lecturer in the Academic Development Unit. Catherine's role at the University is to teach the teachers.
Catherine along with her colleagues in the Unit are all academics who specialise in supporting staff throughout the institution to deliver better teaching through running formal, informal, face-to-face and online courses and acting as consultants to members of staff seeking advice on learning and teaching matters.
Catherine said: "Everything we do in the Academic Development Unit is with the aim of ensuring teaching is as good as it can be across the institution."
Democratic classrooms
‌Everyone who works in the unit is a member of academic staff, and so research is also an important part of Catherine's working life.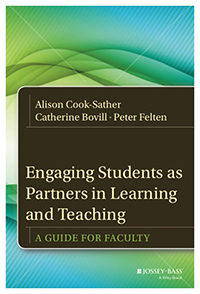 Her current research focuses on students and staff working in partnership to co-create learning, teaching and curricula together.
Last year she co-authored her first book called 'Engaging students as partners in learning and teaching.'
Catherine said: "I personally feel very strongly that students should have the opportunity to take an active role in their own learning.
"I fundamentally believe a classroom should be democratic."
"Standing at the front of a classroom and lecturing suggests you have all the knowledge and no one else in the room has anything to share. Our students have massive capabilities, great ideas and unique perspectives. We lose all that if we don't talk to them and involve them more in their learning experiences."
Catherine's book has many practical examples of how to engage students as partners in learning and teaching, and hearing positive feedback about the book has been a real highlight.
She said: "A number of people have got in touch to tell me they found the book and some of the articles I have written, very helpful and in some cases inspiring, and that really means the world to me."
Influenced by activism
Catherine credits her interest in creating more democratic teaching environments to growing up with a strong sense of social justice.
She said: "My mother and grandmother were both activists in the women's peace movement and their influence planted early seeds about the importance of social justice.
"My granny was phenomenal – she was a vet, which for a woman in the 1930's was impressive. She also worked for the Women's International League for Peace and Freedom, and consequently travelled the world meeting amazing people such as Indira Ghandi and she was also very active locally at home in Liverpool."
"Both my mother and grandmother instilled in me the importance of equality and justice which certainly informed my decision to undertake my PhD in International Development, and I take many of their values with me into the classroom."
Gaining momentum
Catherine is part of the team organising the University's annual Learning and Teaching Conference which will be held on Tuesday 12 April next year. The theme is certainly close to her heart – 'Active student participation in learning, teaching and assessment.'
Catherine said: "The idea of students becoming collaborators in the classroom is an area that has gained momentum recently. I think this year's conference is going to be very interesting. We have two inspirational keynote speakers coming - Professor Peter Felten from Elon University, North Carolina, and Dr Tansy Jessop from the University of Winchester."
On top of all that, she has recently set up a network for anyone interested in student participation in learning. The network is called ASPEN (Active Student Participation in Education Network) and it aims to bring together those who are interested in trying to establish more meaningful interactions between students and staff in learning, teaching and assessment.
Catherine said: "We want ASPEN to be a place for people to gain advice and support from others. It is an opportunity for people to share the resources and ideas they have found useful in relation to student engagement and partnership.
"I'm really excited about the ASPEN network and everything else next year will hold."
ASPEN events will be held throughout the year. The next ASPEN event is on Tuesday 24 November 2015 and for more information visit Learning and Teaching.
Quick questions:
What do you like to do when you're not at work?
I'm a keen crafter, I do lots of textile crafting such as knitting and sewing. I also love reading fiction and travel writing. Another hobby of mine is travelling anda few years ago my husband and I travelled on the Trans-Siberian railway. We took trains for 8000 miles from Lenzie to Beijing, . It was amazing and I recommend it.
If you could have a superpower which one would you choose?
I would like the power to time travel so I could get more done in a day. There aren't enough hours in the day for everything I want to do. Every Christmas I ask for a different superpower and I have never found one in my Christmas stocking yet!
If you had to eat one food for the rest of your life, which would you pick?
Warm freshly baked bread.
Is there anyone at the University who inspires you?
There are so many – I'm inspired a lot by the staff and GTAs that attend our courses and by everyone in the Academic Development Unit. I'm inspired by the many people at the University who are very good at their job but are also positive people who go out of their way to support others. That is what I aspire to – doing my job really well along with being positive, sincere and supportive to others and maybe occasionally inspiring someone.
---
First published: 3 November 2015