Bringing academics together with industry
On 5 June, the University of Glasgow's College of Arts is inviting industry professionals to meet with academic experts in a bid to identify opportunities to help solve real world problems.
Industry Day 2015 presents a unique opportunity for organisations from private, public and third sector organisations to learn of the many ways to benefit from the strengths and resources available within the University's College of Arts.
Past partnerships have included projects utilising academic expertise to produce training materials for UEFA, research the history of the Scottish textile industry and research to restore a disused whisky distillery. The team from the University of Glasgow are looking for new opportunities to apply their expertise to benefit the sector in Scotland and beyond.
Chaired by the BBC's Sally McNair and featuring experts from arts, cultural and creative sectors such as Janet Archer (Creative Scotland CEO), the event aims to offer increased opportunities for networking between academia and industry and to foster new partnerships.
The day is split into themes, encompassing Cultural Education; Digital; Dress & Textiles; Film & Broadcasting; Heritage; Performing Arts; Visual Arts; and Writing & Publishing. For each theme there will be an information stand showcasing a broad range of case studies and attended by academics. From student placements to collaborative research programmes there are many routes to explore developing a partnership.
Fraser Rowan, Business Development Manager for the University of Glasgow's College of Arts, said: "Engaging with industry partners is crucial to what we do in the University's College of Arts. We have a long and distinguished track record of delivering fruitful collaborations with industry leaders in the Cultural, Creative, Heritage and Tourism sectors in Scotland.
"From providing teaching resources into the hundreds of schools across Scotland to shaping government policy on heritage preservation, we have an extremely diverse range of expertise available and we would encourage anyone interested to register for our Industry Day so they can learn more about how to get involved."
To reserve your place at Industry Day 2015 register at Eventbrite.
For any queries contact fraser.rowan@glasgow.ac.uk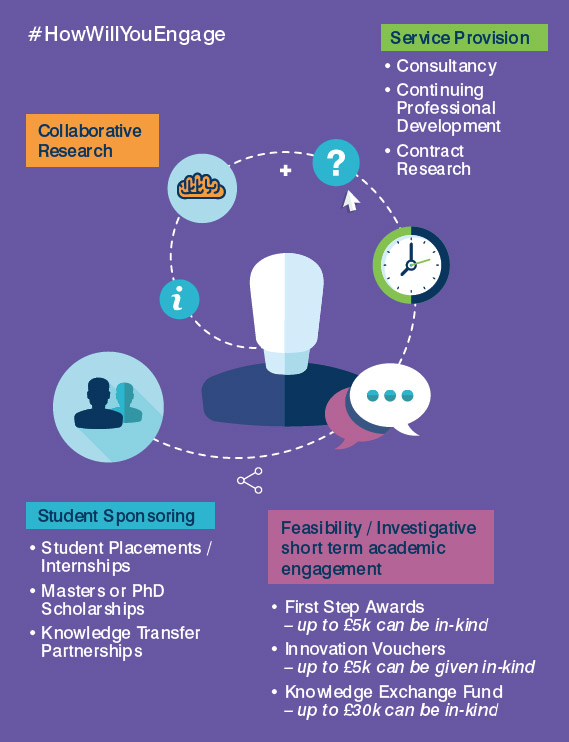 ---
First published: 26 May 2015