Sir John Lister-Kaye to visit Dumfries Campus
The University of Glasgow's Solway Centre for Environment and Culture, along with booksellers Waterstones Dumfries, is to host a guest appearance by writer and conservationist Sir John Lister-Kaye.
Sir John will talk about his latest book, Gods of the Morning, on June 12 at the Rutherford McCowan building at the Crichton Campus, Dumfries, at 3pm.
The book offers his "bird's eye view of a Highland year" and is the latest of a number of works which have been inspired by his love of natural history.
Dr David Borthwick, who is theme leader for landscape, place and memory at the Solway Centre, said the subject of Sir John's book chimed closely with the centre's own focus on the Scottish landscape.
"Sir John Lister-Kaye is one of the most eminent naturalist forces currently at work. He is an immensely entertaining and talented speaker," said Dr Borthwick.
The event is free, register at Eventbrite.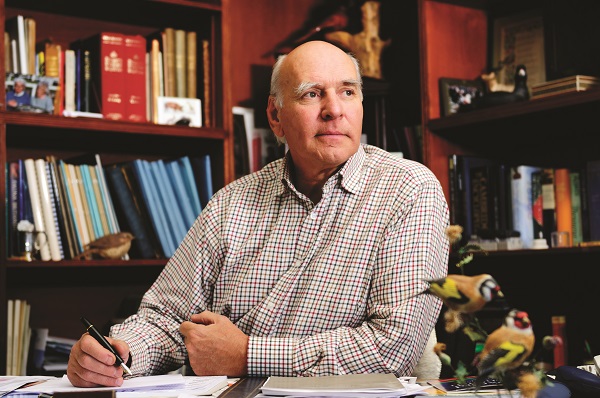 ---
First published: 17 May 2015