News and events round-up
Published: 27 April 2015
A round-up of University news and events from across the Campuses.
Soapbox Science comes to Glasgow
Following the success of similar events in London, Bristol, Dublin and Swansea, ScienceGRRL Glasgow is proud to present the first Scottish Soapbox Science event. Women working in Scientific research will be outside the Kelvingrove Art Gallery and Museum on Sunday 7th June to tell you all about their research and why they're so excited about it.
This event for all the family is part of the Glasgow Science Festival and is an opportunity to ask the experts your questions on topics ranging from the Higgs Boson to growing new bones. There's sure to be something for everyone.
Date: 7th June 2015
Time: 11:00-15:00
Location: Kelvingrove Art Gallery and Museum
Admission: Free!
More information: http://soapboxscience.org/?page_id=1579
Global interventions at the end of life: a new research project funded by the Wellcome Trust
School of Interdisciplinary Studies (SIS) Seminar
Wednesday 6th May
3:30 – 4:30 pm
Room 232, Rutherford-McGowan Building, Crichton Campus
David Clark, Catriona Forrest, Hamilton Inbadas, Shahaduz Zaman
Our study team, supported by a Wellcome Trust Investigator Award, is examining how organised responses to end of life issues are developing around the world, and with what consequences. The seminar will introduce the project team and our perspectives and plans.
Death, dying and bereavement are topics that mainly sit on the margins of the humanities and social sciences. Whilst end of life care attracts growing research interest, this is often within limited paradigms searching for linear solutions to questions of 'efficacy', 'cost' and wider 'roll out'. Our contention is that much work in this field has been either too remote to be relevant to policy and practice or too embedded within existing clinical and policy assumptions to offer scope for theorisation and critical thinking. We seek to explore this issue and find ways in which it might be resolved. Our goal is to provide new ways of addressing the major challenges the world is facing as the global population grows and ages and as the number of people dying each year increases dramatically.
For further information contact:
The Munro Challenge
‌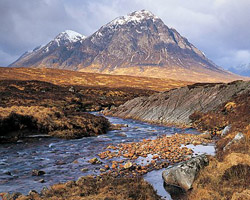 The Munro Challenge takes place from 23 May to 25 May. Can you climb a Munro - a mountain in Scotland with a height of more than 3000 ft (914.4 m) - and raise funds for leukaemia research at the University of Glasgow? Then you can take part in the Munro Challenge!
‌The aim of the event is to put as many University representatives on top of as many of Scotland's 282 Munros as possible, throughout the holiday weekend of May 23 - 25.
Munro Challenge is fundraising for the Paul O'Gorman Leukaemia Research Centre at the University.
Participation should be in teams of between two and eight persons, with at least one person in each team being an experienced walker. All participants will be asked to sign a disclaimer and be provided with safety guidelines. Registration is free. Participants are asked to raise at least £50.00 in sponsorship for the Paul O'Gorman Leukaemia Research Centre. As an added incentive, there will be a prize for the best photograph at the top, which will be published in Campus e-News.
Munro Challenge is open to the wider public and not just University of Glasgow staff and students. To register a team, or for further information, please contact Susanne Hill​
Susanne Hill, Medical Development Co-ordinator, Development and Alumni Office, 3 The Square, University of Glasgow, G12 8QQ. Tel: 0141 330 5092. Working hours: Monday (8am - 5pm), Friday (8am - 5 pm).
---
First published: 27 April 2015