First Line Management course goes from strength to strength
The University of Glasgow Organisational /Staff Development service is committed to providing a comprehensive learning and development service for all staff.
The latest cohort of staff to undertake the First Line Management programme which is offered by the service have just completed the 6 month course.
The course, which can lead to a level 3 qualification from the Institute of Leadership and Management, encompasses training in communication, staff induction, change management and resilience.
This year's students came from a variety of university Colleges, Schools and Services. Alex Mackay one of this year's students said "I really enjoyed undertaking the First Line management training. Staff Development were very supportive throughout and I look forward to using my new management skills within the university."
Eddie O'Grady, Head of Employee and Organisational Development said " We need to continue to develop management and leadership talent within the University going forward and this programme is an integral part of this activity. I commend the participants for their commitment as well as the development team from within our service for their contribution to this success .It has evaluated particularly well yet again".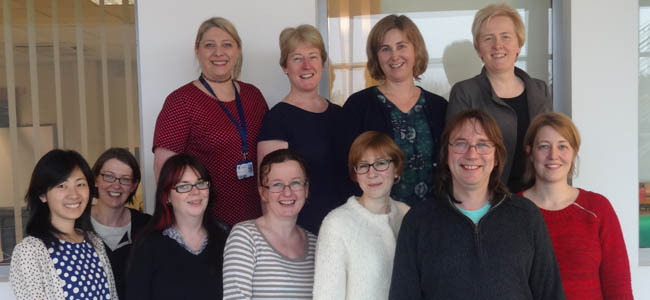 ---
First published: 27 March 2015