University tutor gives Stonewall keynote
Maureen Mcwhirter, who is a member of the University's LGBT Staff and Postgraduate Network, an Associate Tutor in the School of Education and study tutor with Disability Services was invited to the first ever Stonewall Scotland Education for All conference held in Edinburgh to deliver the keynote address. The conference's theme was how to tackle LGBT bullying in schools.
Her speech entitled "LGBT Equality in the Classroom: Why Bother?" was delivered to a large audience of teachers, education professionals and communities from across Scotland, and was described by one attendee as "a salutary and moving personal account about the work still to be done in schools".
'Bullied for being gay'
Maureen, who describes herself on Twitter as a 'mother, writer and sometimes poet who will always stand up for equality and human rights' said of the day: 'I want to thank Stonewall Scotland for giving me the opportunity to tell our story. My daughter, who was bullied in school for 'being gay' was very fortunate to receive support and advice from youth workers and support workers at Stonewall Scotland and LGBT Youth Scotland.
"It is they who helped her through a very difficult time and empowered her to become the accomplished young lady she is today receiving many awards for challenging homophobia in schools. However the reaction from the school was disappointing and frustrating. There can be no complacency when dealing with bullying of any kind especially homophobic bullying which can be life destroying. It is important that schools have in place training and strategies that allow young people to feel safe so they can all flourish and be the best they can be. Sadly statistics show and the reality is that for many young people who identify as gay life is school is anything but safe."
Staff interested in joining the University's can visit the LGBT Staff and Postgraduate Network.
You can also visit the Equality and Diversity Unit's dedicated pages.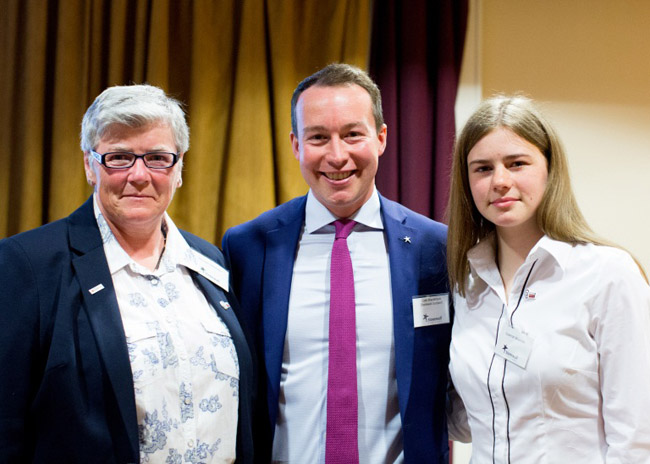 ---
First published: 22 June 2015