New facilities for cyclists
New facilities for cyclists have been installed at the Gilmorehill campus. The facilities include bike repair stations, additional bike parking and a noticeboard with travel information.
Three new bike repair stations have been fitted. They are located at the Library, the Wolfson Medical School and the Sir Alwyn Williams Building.
Additional bike parking can be found at the same locations.
A fourth bike repair station will follow at the James Watt South Building in the near future.
Notice boards which will display travel and sustainability information have been installed in the Fraser Building and at Sir Alwyn Williams Building.
Later this summer there are plans to install an inner tube vending machine in the Library. This is a recycled cigarette vending machine which dispenses bicycle inner tubes for a small price.
This new facilities were purchased with funding from SUSTRANS and in consultation with GUEST.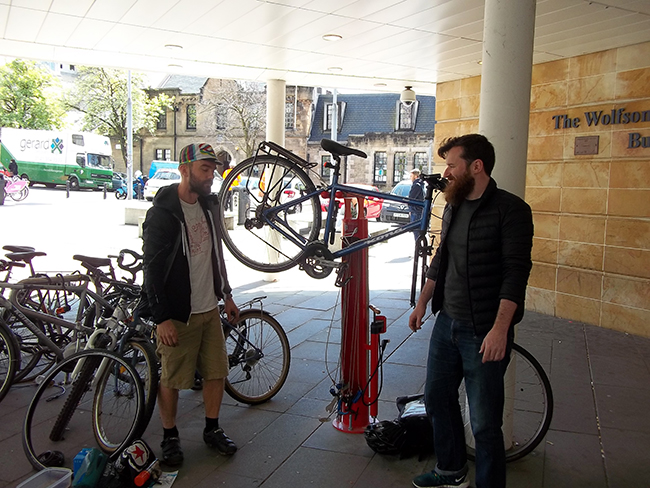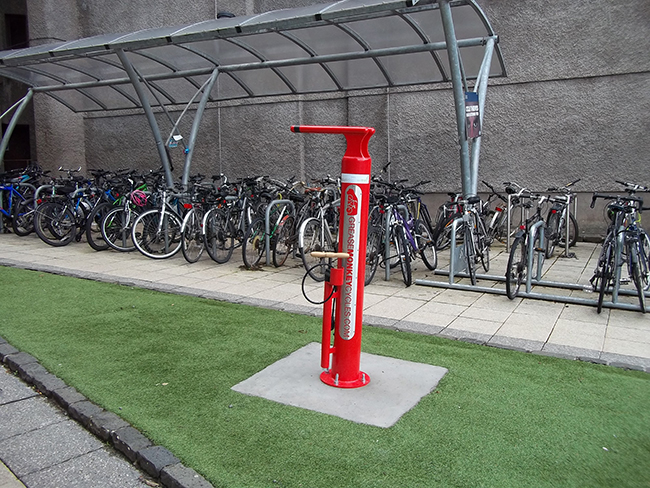 ‌
---
First published: 11 June 2015