Commendation in HR Excellence Awards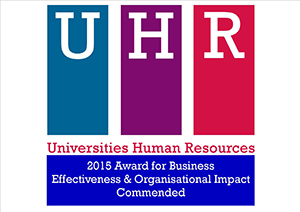 The University of Glasgow has been commended at an award ceremony for the Universities Human Resources (UHR) Awards for Excellence in HR.
The commendation was received in the category of Business Effectiveness and Organisational Impact.
This category marked initiatives led by, or with significant input from HR, that demonstrably enhanced organisational performance
The University nominated the HR Internationalisation Working Group for the award based on the success of an innovative range of HR initiatives developed the group.
The initiatives included targeted recruitment campaigns, developing a 'Scotland Handbook' and hosting Welcome Events for new staff.
Christine Barr, Director Human Resources said: "We are honoured to be commended by UHR for the work delivered through the HR Internationalisation Working Group.
"Given the strategic significance of our internationalisation ambitions, and as relative latecomers with limited exposure and past contribution to this strategic agenda, it is vital that any HR input can demonstrate value added in supporting strategic success in this area.
"I would like to take this opportunity to thank the HR Internationalisation Working Group for their contribution in achieving this recognition."
UHR is the professional organisation for Human Resources practioners in the United Kingdom and Eire universities.
The awards ceremony recognises outstanding and innovative projects and teams that have led transformational change in their organisations. The winners of the 2015 awards were announced at the UHR conference on the evening of 22 May 2015.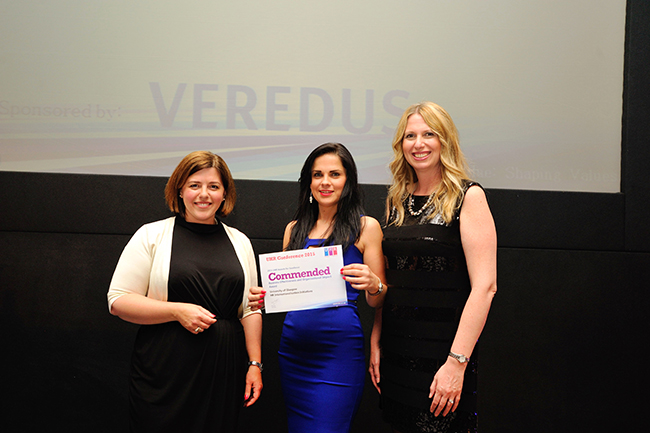 ---
First published: 8 June 2015