Dr Stephen Tait awarded cancer grant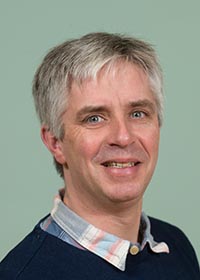 Dr Stephen Tait, a senior lecturer in the Institute of Cancer Sciences at the University of Glasgow has been awarded a Programme Foundation Award from Cancer Research UK.
This funding scheme is for experienced cancer researchers to develop an independent research group.
Dr Tait's research is focussed on cell death and cancer. Inhibition of cell death both allows cancer to develop and makes it more difficult to treat.
Dr Tait aims to improve our understanding of how cancer cells inhibit cell death with the goal of improving the tumour killing properties of anti-cancer therapies.
This CR-UK Programme Foundation Award will allow Dr Tait to build on his groups' recent work, demonstrating that cell death signalling also has a dark-side that actually promotes cancer.
Further investigation of this unanticipated effect should lead to the development of approaches that enhance anti-cancer therapy while minimising harmful side-effects.
The award will fund three people to work on this project for six years.
---
First published: 27 July 2015